October 4, 2023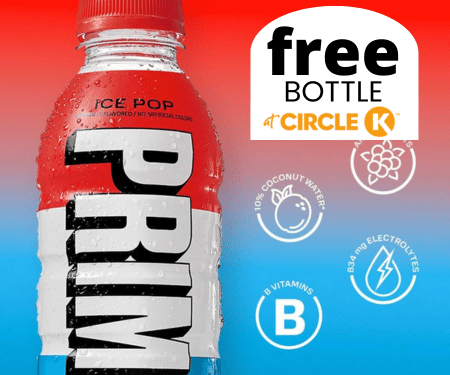 Free Prime Hydration Drink
Unlock Refreshment: Free Prime Hydration Drink with Exclusive Coupons
I've stumbled upon a delightful discovery that promises a burst of flavor and functionality. It's a Free Prime Hydration Drink! But wait, I'm not selling it; I'm just here to spill the tea (or should I say, the coconut water?) on how you can snag this thirst-quenching treat.
Prime is your ally where great taste meets function. Bold flavors that refresh, replenish, and refuel, making it the perfect companion for all your endeavors. Picture this—a blend of 10% coconut water, zero added sugar, 250mg BCAAs, B Vitamins, antioxidants, and a generous 834mg of electrolytes. All that goodness packed into a mere 20 calories per bottle. It's hydration with a flavorful twist.
Excited to give it a tast? Here's the scoop: head to the linked page and claim your Circle K Coupons. That's it! You'll not only discover the latest special offers but also unlock the door to your Free Prime Hydration Drink.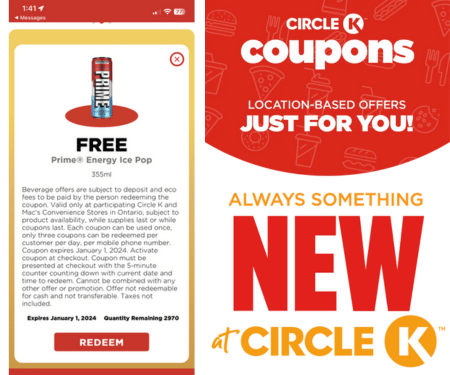 Act Fast!
Opportunities like these are as refreshing as Prime itself. Sign up now, and let the flavor adventure begin.

Remember, it's not an ad; it's an invitation to discover and savor.
Ready for a taste revolution? 🥥🌟
Want more free stuff? Check out our Free Samples Page