November 6, 2023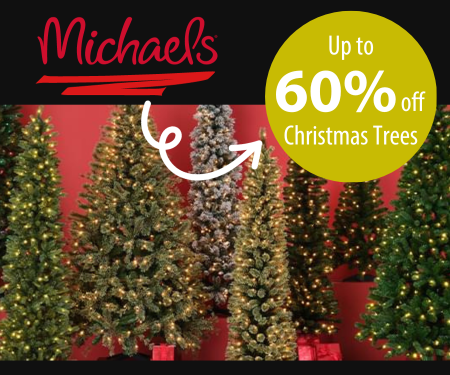 60% Off Christmas Trees at Michaels
Unwrap the Magic: Black Friday Deals for a Festive Home!
Get up to 60% off Christmas trees at Michaels and more deals! The holiday season is fast approaching, and the excitement is in the air. If you're eager to transform your home into a winter wonderland without breaking the bank, you're in luck. I've stumbled upon some fantastic Black Friday deals that'll help you create the perfect holiday atmosphere. In this blog post, I'll guide you through the process of getting and using these incredible discounts.
If you are wondering how to get the deals, first things first, visit Michaels Canada: The first step to unlocking these fantastic deals is to visit the Michaels Canada website. They've started their Black Friday offers early, and you'll find discounts on everything from Christmas trees to festive decorations.
How to Make the Most of the Deals
Black Friday Tree Savings: Take advantage of Black Friday prices on Christmas trees and save up to 60% at Michaels Canada. If you have your eye on a 6-foot or taller tree, you'll also enjoy free shipping.
Additional Offers: In addition to Christmas trees, Michaels Canada is offering more exciting deals this week. These include buy-one-get-one-free offers on:
Christmas Decorative Garlands by Ashland
Christmas Lighting by Ashland
Christmas Picks, and Wreath Supplies by Ashland
Shatterproof Ornament Sets by Ashland
Christmas Decor by Ashland
Make Market DIY Ornaments.
25% off Bernat, Patons, and Caron Yarn
Black Friday is the perfect time to prepare your home for the festive season, and with these deals, you can do it without straining your budget. So, make the most of these discounts, start your holiday shopping early, and enjoy the magic of the season without breaking the bank.
Want more free stuff? Check out our Free Samples Page