October 3, 2023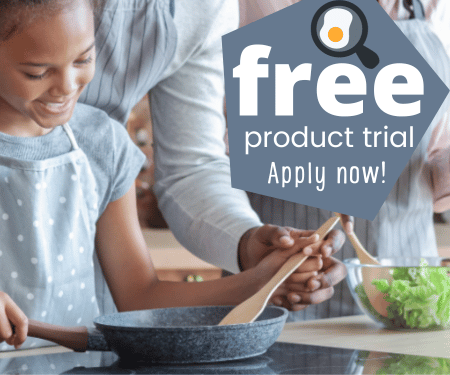 Free Ceramic Frying Pan Product Test
Unlock Your Culinary Experience: Free Ceramic Frying Pan Product Test
Ever dreamt of being a kitchen trendsetter? Here's your chance! We've stumbled upon an exclusive opportunity for you to test and review brand-new Ceramic Frying Pans. And yes, you can get one for free. Intrigued? Here's how you can be a part of this culinary adventure:
Why the Buzz?
These pans haven't hit the stores yet, and this brand partner is eager to hear from real home cooks like you. Your insights will shape the future of these culinary companions.
What's Involved?

Selected participants will put these pans to the test and share their experience over time. Expect short surveys at the 3-month, 6-month, and 12-month marks. It's not just about the first impression; it's about how these pans become a part of your daily cooking routine.
How to Join:
Interested in a Free Ceramic Frying Pan? We thought you might be! Simply complete a short survey (linked below) to throw your name into the hat.


This offer is exclusively for residents of Canada, so our Canadian culinary enthusiasts, this one's for you.
Act Fast:
Opportunities like these don't knock twice. The offer is open until October 5, 2023. Good luck, and may your kitchen adventures be as exciting as your culinary creations!
Ready to be a part of the kitchen revolution? Click below and apply now and elevate your cooking experience with a free Ceramic Frying Pan. 🍳
Want more free stuff? Check out our Free Samples Page