October 2, 2023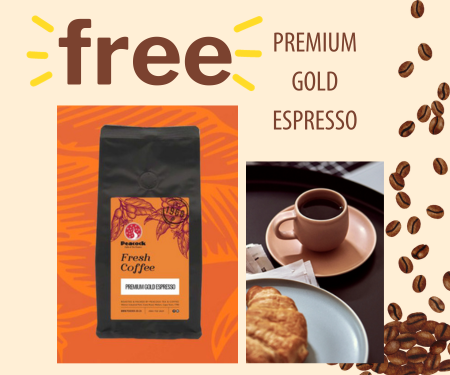 Free Premium Gold Espresso
Want to score a free sample of Premium Gold Espresso? Do you have a passion for coffee? Imagine sipping on a cup of Premium Gold Espresso, a blend renowned for its deep intensity, thick crema, and exceptional quality. If you're a coffee connoisseur or simply someone who loves a good cup of joe, you're in for a treat. We've discovered a way to get a free sample of this premium espresso, and we're excited to share it with you.
Unlocking Your Free Sample
Here's how you can get your hands on a free sample of this top-quality coffee:
Visit the Landing Page: Head over to the Premium Gold Espresso website, where you'll find details about their exquisite espresso blend.
Request Your Sample: On the landing page, you'll see a "Request Sample" button. Click on it to start the process.
Fill in Your Details: They'll ask for some basic information – things like your name and address. Don't worry; they're not trying to invade your privacy. They need this to send you the sample.
Submit Your Request: After filling in your details, hit the submit button. Your request is now on its way!
Wait Patiently: In 2 – 3 weeks, your sample will arrive at your doorstep. Be sure to keep an eye out for it.
Share the Joy: Once you receive your sample, you can share it with your friends and family, spreading the love for Premium Gold Espresso.
Discovering Premium Gold Espresso
Premium Gold Espresso is not your average coffee blend. It's a flagship espresso blend crafted from pure, top-quality Arabica coffees.

What sets it apart is the deep intensity of flavor, the lusciously thick crema, and the promise of a perfect cup every time.
A Friendly Reminder
Before you rush off to request your free sample, remember that this offer isn't going to last forever. So, if you're eager to taste the Premium Gold Espresso difference, don't delay.
We've shared this exciting discovery with you because we believe that everyone should have the chance to experience the joy of premium coffee without the commitment of buying a full bag. This isn't an advertisement – it's a friendly tip to help you indulge in the world of coffee excellence.
So, go ahead, request your free sample, and prepare to be amazed by the richness of Premium Gold Espresso. Your coffee adventure is about to begin!
Want more free stuff? Check out our Free Samples Page