October 23, 2023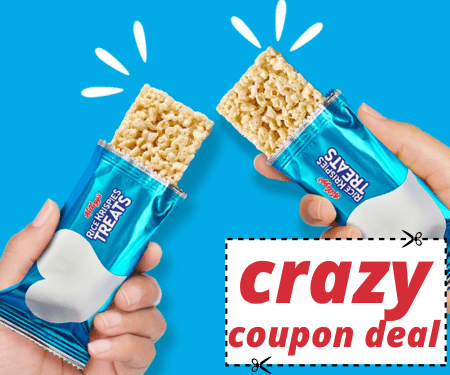 Get Rice Krispies Squares or Pop-Tarts for $1.50
Savings Unleashed: Your Guide to Snagging Kellogg's Snack Bars for Under $1.50!
Hey budget-savvy pals! 🌟 This week, I stumbled upon a golden opportunity to score certain Kellogg's snack bars (Rice Krispies Squares or Pop-Tarts) for just under $1.50. Wondering how? Let me spill the beans on how you, too, can unlock this delightful deal using printable coupons.
1. Walmart's Sweet Deal: Until Wednesday this week, Walmart has Nutri-Grain Bars, Pop-Tarts, Rice Krispies Squares, and Kashi Cereal Bars on offer for $2.97 each. The perfect snack haul, right?
2. Visit the Kellogg's Shop & Save Coupon Portal: Here's where the magic happens. Head over to the Kellogg's Shop & Save coupon portal using the link below. It's like your secret passage to snack paradise.
3. Print Your Coupons: Once you're at the portal, print those money-saving coupons! For Pop-Tarts and Rice Krispies Squares, you can snag $1.50 off each. That makes them a steal at just $1.47 each.
It's not about being an extreme couponer; it's about smart, simple savings. This isn't an ad; it's an insider's guide to a snack bar treasure hunt. Ready to dive into savings? Head to the link below and print your coupons. Your wallet—and your taste buds—will thank you!
Want extra savings? Check out Flipp. This is your one-stop marketplace for savings and deals. Search for products you have coupons for and combine them for extra savings!
Happy snacking and even happier savings! 🛒✨