May 23, 2023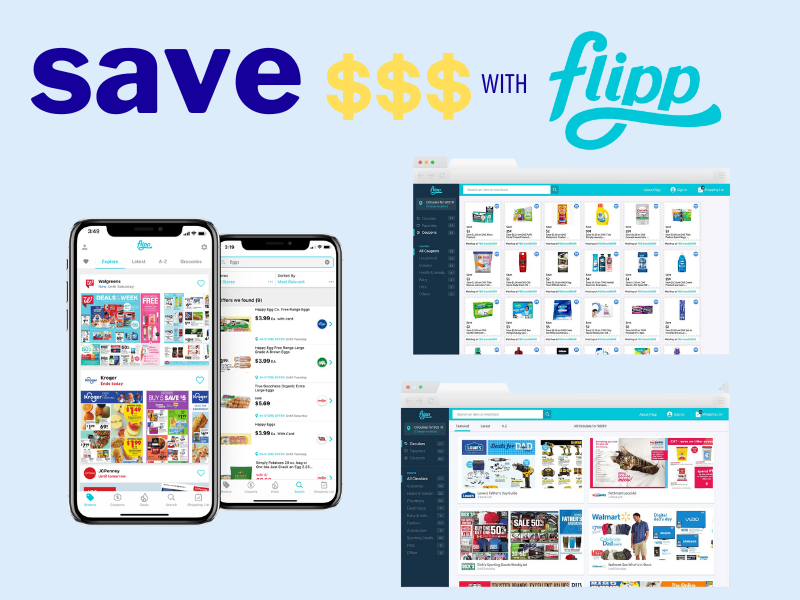 Flipp is a popular mobile application that helps users discover deals, discounts, and weekly ads from many stores. It provides a convenient and user-friendly platform for finding the best prices on groceries, household items, electronics, and more. Here's a guide on how to use Flipp to maximize your savings:
Download and Install Flipp, once downloaded create an Account. To unlock all of Flipp's features, you'll need to create an account.
Set Your Location. Flipp uses your location to provide you with localized deals from stores near you. Make sure to enable location services on your device or manually enter your zip code or city to get accurate results.
Explore Weekly Ads. Flipp is known for its extensive collection of weekly ads from various retailers. Tap on the "Weekly Ads" tab in the app to browse through the latest flyers from stores in your area. You can swipe through the pages, zoom in on items, and quickly navigate between different stores' ads.
Search for Products. If you're looking for a specific item, use the search bar, enter the product name, brand, or category, and Flipp will show you relevant results along with available deals and discounts.
Create a Shopping List. Flipp allows you to create a digital shopping list by adding items from the weekly ads or searching for specific products.


You can create multiple lists for different purposes, such as groceries, household items, or personal care products.
Save Coupons. Flipp also offers digital coupons that can be saved to your account and redeemed at the checkout. Make sure to check the expiration dates and any terms.
Browse Deals and Clippings. Flipp provides a section called "Deals" where you can find curated offers, discounts, and promotions from various retailers. Plus the "Clippings" section displays all the ads and coupons you have saved, it is so easy to access them when you're ready to shop.
Personalize Your Experience. Flipp allows you to personalize your experience by selecting your favorite stores. Tap on the "Favorites" tab and choose the stores you frequently shop at, you can quickly access their weekly ads and deals. Never miss out on savings!
Use Flipp regularly, you can take advantage of the app's features to save money and find the best prices on your favorite products. Happy shopping!