May 23, 2023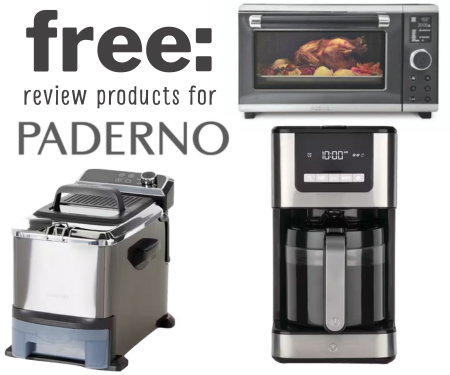 Could you use some PADERNO Kitchen Appliances? Are you a cooking enthusiast? Looking for some premium kitchen appliances that could enhance your culinary experience? I havesome great news! Butterly has partnered with Canadian Tire with an amazing product review. Have you heard of PADERNO? They are supposed to be an exceptional kitchen brand. They are made just for people like me. Home chefs who love elevating their cooking and enjoy the creative process.I have applied for the opportunity and want to make sure that you apply too!
This exclusive opportunity features the following PADERNO Kitchen Appliances:
PADERNO 3.5L Quick Drain Deep Fryer. Perfect for starting your deep-frying journey!
PADERNO 6-Slice Convection Toaster Oven: It accommodates a 12-inch pizza, a whole chicken, or 6 slices of bread.

PADERNO 12-cup Coffee Maker: It features programmable brew strength settings, a built-in filter basket (no disposable filters needed!), and a small batch option for 2-4 cups.
I'm searching for a few new small kitchen appliances so it's especially appealing to me. Maybe you are too?Apply via the short survey on the
linked page
. Application deadline: May 28, 2023. Best of luck!