November 14, 2023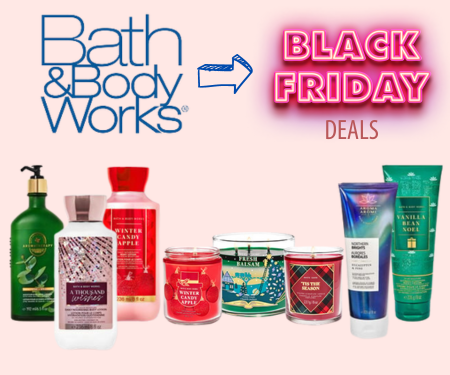 Bath & Body Works Black Friday Deals
Unwrapping Savings: How to Score Bath & Body Works Black Friday Deals Like a Pro!
Hey savvy shoppers, I just stumbled upon some fantastic Bath & Body Works Black Friday Early Deals, and I couldn't wait to spill the secrets on how you can dive into this sweet shopping spree. Now, before you roll your eyes, let me assure you this isn't your typical ad pitch. I'm just sharing how you can get in on the action.
Here's the lowdown on snagging these Black Friday deals:
Visit Bath & Body Works: Head over to Bath & Body Works Canada – either in-store or online. The deals are too good to miss!
Candles Galore: Need to set the mood? All candles are on a Buy 1, Get 1 FREE deal. Mix and match your favorites for the ultimate cozy atmosphere.
Lotion Love: Indulge your skin with All Body Lotions at a steal – just $3.95 each. Stock up on your go-to scents for the chilly season ahead.
Creamy Goodness: Prefer a richer experience? All Body Creams are a steal at $4.95 each. Pamper yourself with luxurious moisture without breaking the bank.
And More Surprises: The deals don't stop there – explore the site or the store for additional surprises. Whether it's a new fragrance or a seasonal favorite, you might find your next obsession at an unbeatable price.
So, are you ready to elevate your self-care routine without denting your wallet? Dive into Bath & Body Works, treat yourself, and maybe even get a head start on your holiday shopping.

Your favorite scents are just a click or a stroll away!
Happy shopping, and may your haul be as delightful as the scents you choose.
Want more free stuff? Check out our Free Samples Page