October 18, 2023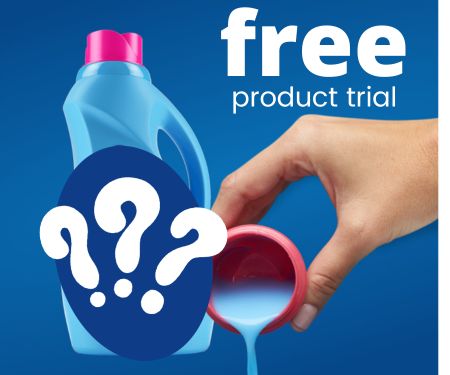 Free Liquid Fabric Conditioner Available for Trial
Your chance at some free liquid fabric conditioner is here! I've stumbled upon an exciting offer that I couldn't wait to share with you. It's all about product testing courtesy of the Home Tester Club. Yes, you read that right! You can try it out without spending a single penny. Let me explain how you could possibly snag this fantastic freebie.
The Home Tester Club has launched a brand new offer, and they want you to be a part of it! Specifically, all you need to do is answer a few simple questions. That is simply to determine if you qualify for this exciting opportunity. Don't worry; the questions are quick and easy.
Now, you might be wondering, "How does the Home Tester Club work?" It's straightforward. They value genuine feedback from everyday consumers like you. By offering free samples, they gather valuable insights on various products.

In return, they want to hear what you think about the liquid fabric conditioner they're sharing. It's a win-win situation. We get to try the product without any cost, and they get to hear your honest opinion.
Of course, there's a small catch – this offer might not be available forever. So, if you're interested in trying out this liquid fabric conditioner, I recommend you act fast. Don't miss this chance to enhance your laundry routine with a high-quality product without spending a dime. To seize this opportunity, head over to the page linked below and apply now. Finally, it's not me or my website offering this sample; it's an authentic opportunity directly from the Home Tester Club. I'm simply here to spread the word and let you know about the freebie that could be on its way to your doorstep.
To conclude, what are you waiting for? Take a few minutes to answer those questions, and you could be one step closer to experiencing the wonders of liquid fabric conditioner for yourself. Happy sampling!
Want more free stuff? Check out our Free Samples Page