October 17, 2023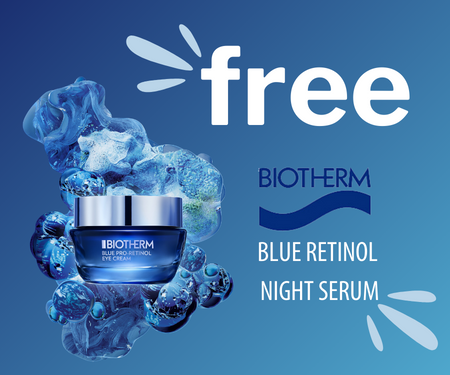 Free Biotherm Blue Retinol Night Serum Sample
Unlock Free Biotherm Samples: Your Exclusive Chance!
Hey there, beauty enthusiasts! I've got something truly exciting to share with you today. Imagine getting your hands on free Biotherm samples to pamper your skin with high-quality products. But here's the best part—it's not about me or my website offering these samples; it's about how you can get them for yourself! Let me walk you through the process.Biotherm Canada, the skincare experts, are providing you with a golden opportunity to try their incredible products. With the "DISCOVER OUR BLUE PRO-RETINOL EYE CREAM" offer, you can receive a custom Sample Pack of free product samples that perfectly match your profile. Here's how you can get started:
1. Login to Your Sampler Account: First things first, make sure you have a Sampler account. If you don't have one, it's a breeze to set up. Just provide your basic information, and you're good to go.
2.


Your Chance to Match: Once you're logged in, you have the chance to match with free Biotherm samples. These samples are tailored to your specific profile, so you're sure to receive products that suit your skincare needs.
3. Act Fast: This opportunity is available for a limited time or while supplies last. So, don't miss out on your chance to enjoy the pampering goodness of Biotherm products.
If you're eager to boost your chances of receiving these free samples, here's a quick tip, keep an eye on your Sampler account and notifications. Biotherm may release new offers from time to time.
So, if you're passionate about skincare or just love trying out new beauty products, don't hesitate. Log in to your Sampler account and grab your chance to match with free Biotherm samples. Your skin will thank you for it!
Want more free stuff? Check out our Free Samples Page