September 25, 2023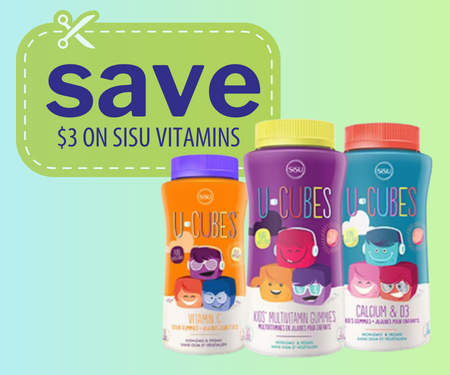 Coupon To Save on Sisu Kids Vitamins
Coupon to Save $3 on Sisu Vitamins for Kids
Are you looking for a way to save on Sisu vitamins for your kids? Well, you're in luck! I'll explain how to get a $3 coupon to save on Sisu vitamins for kids.
Saving money on essential vitamins for your little ones has never been easier. Here's a simple step-by-step guide to get your $3 coupon. Start by visiting the Sisu vitamins website. Look for the coupon offer, where you'll find a space to enter your email address. Type in your email and submit. Within no time, you'll receive an email from Sisu Vitamins containing your $3 coupon. It's that quick and easy!
Now that you have your coupon, let's talk about how to use it. Open the email from Sisu Vitamins and find the attached coupon. Click to open and then select the print option.

Make sure you have a printer ready. Then head to your nearest store that carries Sisu vitamins for kids. You can use the store locator on the Sisu website to find a convenient location.
Browse the Sisu vitamins for kids section and select the products that best suit your children's needs. When you're ready to make your purchase, present the printed coupon at the checkout counter. The cashier will apply the $3 discount to your total. By signing up for the coupon, you'll also receive the latest health information and exclusive offers on Sisu vitamins and supplements. It's a great way to stay informed about your kids' health!
With Sisu vitamins, you can provide your kids with the essential nutrients they need to thrive, all while saving a few dollars along the way. So, go ahead, enter your email, get your coupon, and give your kids the gift of health and savings. Happy shopping!
Want more free stuff? Check out our Free Samples Page