September 22, 2023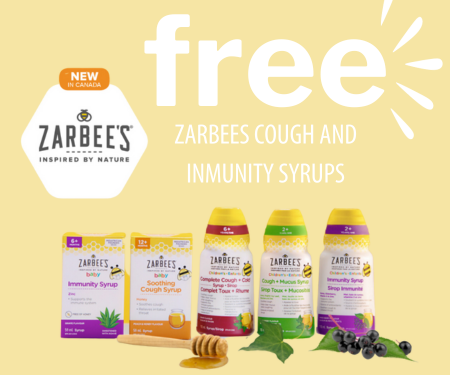 Free Zarbee's Cough and Immunity Syrups
Are you interested in trying out for free Zarbee's Cough and Immunity Syrups and sharing your thoughts? You're in luck! We're excited to introduce you to this fantastic product review opportunity from Butterly. In this blog post, I'll explain how you can join the product review and get these Free Zarbee's Cough and Immunity Syrups.
Zarbee's has launched an incredible range of syrups designed to support your family's health. Here's a glimpse of what they offer:
Zarbee's Baby Immunity Syrup: Crafted with Zinc, a mineral that strengthens your little one's immune system.
Zarbee's Baby Soothing Cough Syrup: Formulated with honey to provide relief for your baby's coughs and irritated throat.
Zarbee's Children's Immunity Syrup: Packed with Vitamin D, Zinc for immune support, elderberry for antioxidants, and honey to soothe the throat.
Zarbee's Children's Cough + Mucus Syrup: Tailored for children aged 2 and older, this syrup helps soothe irritated throats and clear mucus during coughing. It contains Honey, English Ivy Leaf, Elderberry, and Zinc.
Zarbee's Children's Complete Cough + Cold Syrup: This syrup offers immune support, antioxidants, and relief for dry, irritated throats. Its ingredients include Honey, English Ivy Leaf, Marshmallow, Turmeric, B Vitamins, and Zinc.
Getting a chance to review these products is straightforward. Here's what you need to do. First, join the Butterly community. To be considered for this opportunity, complete the short application form by September 24, 2023. It's your ticket to potentially receive these syrups for free.

Selected candidates will be contacted by email within 2-3 weeks. Keep an eye on your inbox for that exciting email!
This product review opportunity is exclusively open to residents of Canada.
If you're passionate about health and wellness or simply curious about these products, don't miss this chance to share your insights and be part of Zarbee's community. Happy reviewing!
Want more free stuff? Check out our Free Samples Page