September 25, 2023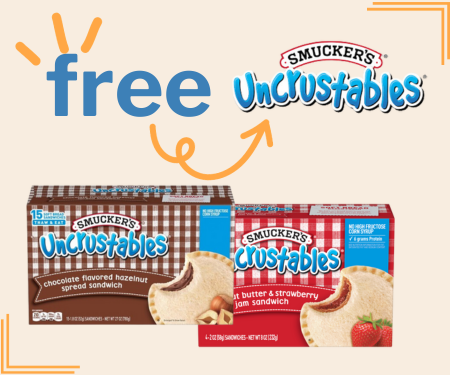 Free Smucker's Uncrustables
Want to know how to score Free Smucker's Uncrustables? Do you love trying out new products for free and sharing your honest opinions? Well, get ready for a delicious opportunity! In this blog, I'll guide you through how you can get your hands on free Smucker's Uncrustables. It's all about Shopper Army Missions, and I'm here to explain how you can join in on the fun.
Shopper Army Missions is a fantastic platform that offers product enthusiasts like you,  a chance to try out products for free in exchange for your honest feedback. And guess what? Smucker's Uncrustables are on the menu!
Getting started with Shopper Army Missions is a breeze. Here's a simple step-by-step guide. If you're not a member, sign up for Shopper Army Missions. It's a free platform designed for product lovers like you. Once you're signed in, explore the available missions. Look out for the Smucker's Uncrustables mission. Click on the mission and follow the instructions to apply. They'll guide you through the process.
If you're selected for the mission, you'll receive your free Smucker's Uncrustables product to try at home. After trying the product, provide your honest feedback. This is the fun part! Your opinions matter. As a Shopper Army Missions member, your active participation doesn't go unnoticed. You'll have the chance to earn rewards for completing missions and sharing your insights.
So, why wait? Sign up, explore the missions, and who knows, you might soon be enjoying the tasty goodness of Smucker's Uncrustables, all while earning rewards for your valuable feedback. Happy mission-ing!
Want more free stuff? Check out our Free Samples Page