October 12, 2023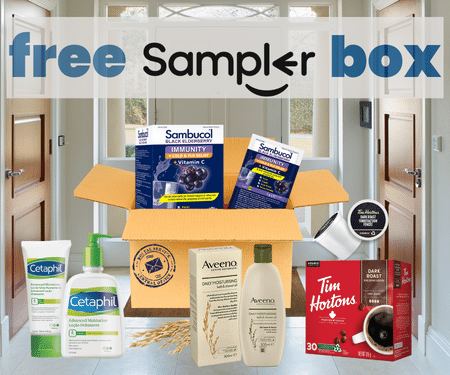 Free Sampler Sample Box By Mail
New free Sampler Sample Boxes have officially DROPPED for Canadians! 🇨🇦 Are you tired of spending money on products that don't meet your expectations? Look no further! Let me introduce you to my favourite way for you to score FREE samples and discover your next go-to product.
If you're eager to try out a variety of products for free, Sampler is the perfect platform to get started. Here's a step-by-step guide on how to get your hands on these incredible free samples:
Step 1: Create a Sampler account:
Visit the Sampler website and sign up for an account using your email address or social media account. It's quick, easy, and completely free to join.
Step 2: Complete your profile:
After creating your account, fill out your profile with some basic information about yourself, including your name, address, and interests. This will help Sampler match you with relevant sample campaigns.
Step 3: Qualify for sample campaigns:
Sampler offers a wide range of sample campaigns for different products. To qualify, you may need to answer a few questions or participate in surveys. Don't worry, it's all part of the process to ensure you receive samples that match your preferences.
Step 4: Receive and try your samples:
If you qualify for a sample campaign, sit back and wait for your samples to arrive in the mail. Take the time to try them out and form an honest opinion about each product. Your feedback matters!
Step 5: Keep an eye out for new campaigns:
Sampler regularly updates its sample campaigns, so make sure to check back frequently. New products are constantly added, providing you with more opportunities to try before you buy.
Currently, the free Sampler Sample Box has an array of exciting products to sample, including:
Sambucol Black Elderberry Powdered Drink Sachets
Cetaphil Moisturizing Lotion
Aveeno Moisturizer
Tim Hortons Dark Blend Coffee K-Cup Pods
Surprises
And that's just the beginning! There are many more fantastic samples waiting for you to explore. Don't miss out on this chance to discover great products without spending a dime.
Want more free stuff? Check out our Free Samples Page