November 19, 2023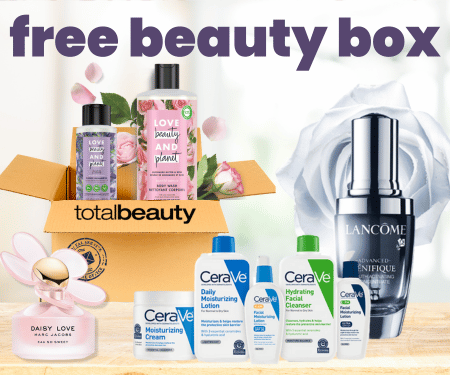 Free Total Beauty Sampler Box: Apply Today
Did you know there's a Free Total Beauty Sampler Box? If you're passionate about trying the latest beauty products from top brands like CeraVe, Marc Jacobs, Lancome, and Love Beauty and Planet, we've got exciting news for you. Total Beauty is offering a complimentary sample box, carefully curated with a selection of top-rated products just for you. In this blog post, we'll walk you through the simple steps to snag your own free beauty sample box and experience the best in beauty. Get ready to discover your new favorites!
On the linked page, you'll find clear instructions on how to apply for your free beauty sample box. Make sure to read through the details carefully to ensure you don't miss any essential steps. Typically, you may need to provide your name, shipping address, and email.
Once you've completed the required steps, it's time to sit back and wait for your beauty sample box to arrive at your doorstep. The Total Beauty team will carefully curate a selection of beauty products from leading brands, ensuring that you get to experience the latest and greatest in the beauty world.
Remember, this is not a promotion from us or our website. It's an opportunity for you to experience the best in beauty with a complimentary sample box from Total Beauty. Act quickly, as offers like these tend to be in high demand and are subject to availability.
Want more free stuff? Check out our Free Samples Page