November 15, 2023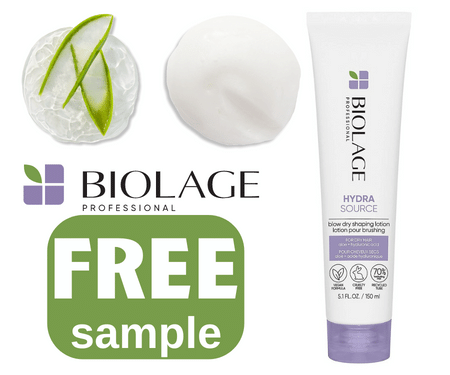 Free Biolage Haircare Samples Available Now
Biolage Haircare Samples are perfect if you dream of luscious, shiny hair that radiates health and vitality. Today is your day because Biolage Canada is offering a fantastic opportunity to try out their Blow Dry Shaping Lotion for Dry Hair – a product infused with aloe and hyaluronic acid. The best part? You can snag these Biolage haircare samples for free and experience the transformation firsthand. Let's dive into the simple steps that can make this haircare dream a reality!
Step 1: Engage with Biolage on Facebook
To unlock your chance for healthier hair, begin by visiting Biolage's Facebook page. Once there, immerse yourself in Biolage's content. Interact with the brand by liking and commenting on their posts. This not only shows your interest but also increases your chances of being noticed.
Step 2: Show Your Interest on Their Website
Biolage's website is a treasure trove of information and inspiration for haircare enthusiasts. Explore their website, delve into their products, and show your genuine interest in their offerings. This small step helps express your commitment to healthy hair and beauty.
As you engage with Biolage's content and immerse yourself in their world, keep an eye out for their ad. When the Biolage ad appears, it's your cue to take action. Click on "Sign Up" to claim your free samples and provide your personal details. Once you've completed this step, you're on your way to receiving your Biolage Hydra Source Blow Dry Shaping Lotion samples.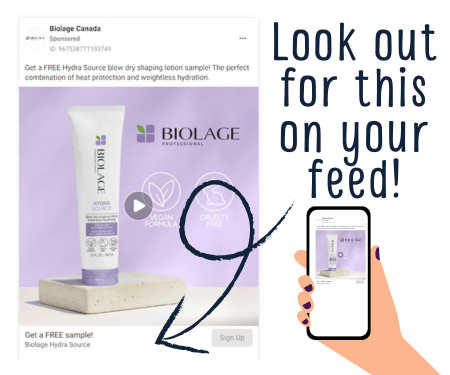 It's important to note that this offer is available to all residents of Canada, and every province is included. Regardless of where you're located, you have the chance to elevate your haircare routine with these free Biolage samples.
Want more free stuff? Check out our Free Samples Page