October 19, 2023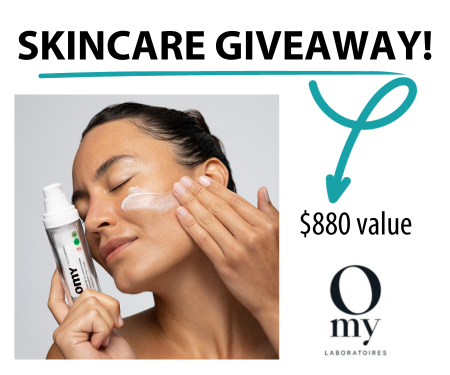 Omy Laboratoires Skincare Giveaway: $880 Value
Win a Year of Personalized Omy Laboratoires Skincare: Here's How You Can Join the Giveaway
Hey there, skincare enthusiasts! I've got some exciting news to share, and it's not just about keeping your skin radiant and healthy. I recently stumbled upon a fantastic opportunity to win a year's supply of personalized skincare from Omy Laboratoires, valued at $880. But here's the best part, it's about how you can get in on the action and pamper your skin with top-notch products.
If you're looking to elevate your skincare game and receive a year's supply of personalized skincare, this giveaway is tailor-made for you. Omy Laboratoires is offering you a golden opportunity to win $880 worth of skincare products. So, how can you join the excitement? It's easy, and here's how:
1. Log in to Your Sampler Account:
To participate in this fabulous giveaway, you need to log in to your Sampler account. If you don't have one, creating an account is a breeze. Just provide your basic information, and you're all set to take part.
2. Complete a Short Survey:
Once you're logged in, complete a short survey. This survey is your entry ticket to the contest. It helps Omy Laboratoires understand your skincare needs better, so they can tailor the prize to match your skin's requirements.
3. Cross Your Fingers:
Once you've finished the survey, keep your fingers crossed. The winner will be selected to receive a year's supply of personalized skincare, and it could be you!
This isn't just about skincare; it's about self-care. Omy Laboratoires is known for its dedication to creating skincare products that make you feel confident and beautiful in your skin.
A quick tip to maximize your chances is to be honest about your skincare needs when completing the survey. The more accurate your answers, the better the products can be tailored to your unique requirements.
So, if you're eager to experience a year of personalized skincare bliss and boost your skincare routine to the next level, don't hesitate. Log in to your Sampler account, complete the survey, and who knows, a year's supply of Omy Laboratoires skincare could soon be on its way to your doorstep. Here's to radiant and healthy skin!
Want more free stuff? Check out our Free Samples Page