October 24, 2023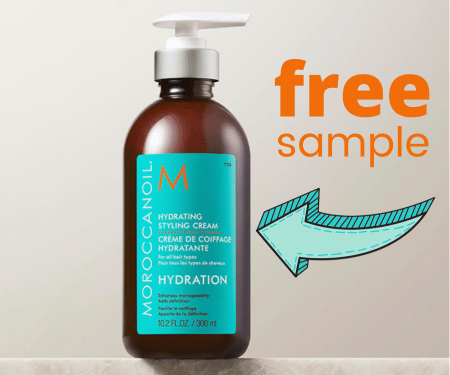 Free MoroccanOil Hydrating Styling Cream
Unlock a Haircare Marvel:Get a Free MoroccanOil Hydrating Styling Cream
Hey there, beauty enthusiasts! Today, I've got the inside scoop on how you can snag some free MoroccanOil Hydrating Styling Cream. Now, before you think this is just another ad, let me walk you through the simple steps to score this haircare marvel for yourself.
1. Connect on Social Media: First things first, show some love on social media. Like or follow MoroccanOil on Facebook and Instagram. It's not just about getting the sample; it's about joining a community that's passionate about great hair.
2. Explore MoroccanOil's World: Head over to MoroccanOil's website. Dive into their product lineup, explore what they offer, and get familiar with the brand. Your interaction with their site matters, so take a good look around.
3. Immerse Yourself in Social Media Magic: Now, let's talk social. Engage with MoroccanOil's social media content. Whether it's posts, photos, videos, or stories, give it a like, leave a comment, or watch a video. Be a part of the conversation.
4. Keep Your Feed Fresh: As you scroll through your feed, keep an eye out for that magic sponsored post. It's your ticket to the free sample. Follow the steps mentioned above when you spot the Free MoroccanOil Hydrating Styling Cream post. Here's what you are looking for: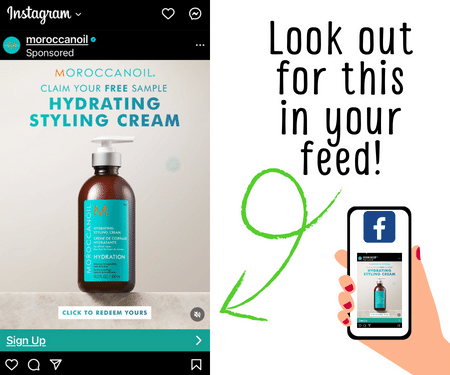 Claiming Your Hydrating Styling Cream is easy – like, engage, explore, and watch for that sponsored post. It's not about selling; it's about sharing the haircare love. Give your locks the treat they deserve.
Want more free stuff? Check out our Free Samples Page