October 25, 2023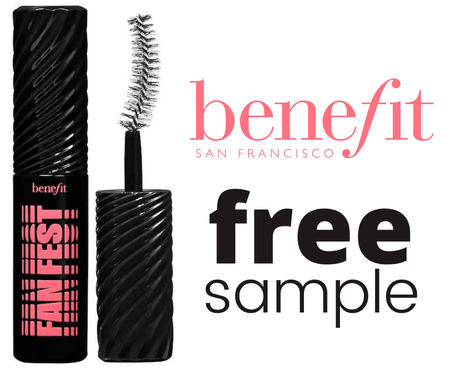 Free Sample of Benefit Fan Fest Mascara
Benefit Fan Fest Mascara Free Sample alert: are you ready to try before you buy? Perfect because Benefit is launching their brand NEW Mascara, and they're giving us the incredible opportunity to snag Deluxe Samples of their latest creation: the Fan Fest Fanning & Volumizing Mascara, absolutely free!
Now, you might be wondering how you can get your hands on this fantastic freebie. Fear not! I'll walk you through the simple steps to participate and claim your deluxe mascara sample.
Step 1: Click and Access Benefit's TikTok
To kick things off, linked page below to be directed to Benefit's TikTok page. Yes, they're taking the fun to TikTok, where you can catch up on all the latest buzz around their amazing products.
Step 2: Engage with Benefit's TikTok Content and Visit their Website
Once you're on Benefit's TikTok page, dive right into the excitement by interacting with their captivating content. Double-tap, comment, and share the love to let them know how much you're enjoying it all. But don't stop there – head over to their website to explore even more about the Fan Fest Fanning & Volumizing Mascara.
Step 3: Claim Your Freebie!
Here comes the best part! Keep an eye out for Benefit's Freebie offer, and when it pops up, don't hesitate – click on the "Order Now" button right away. This will take you to the registration page, where you'll need to provide some basic information to receive your deluxe mascara sample by mail.
See? It's that simple! And the best part is, we're not the ones giving away the samples; Benefit is! So you can trust that this is a legitimate and exciting offer from a trusted brand.Oh, and by the way, this new mascara is getting rave reviews! So, if you're a fan of fabulous, fanned-out lashes with volumizing magic, this is a must-try.
Remember, there's no time to waste – this offer won't last forever. Head on over to Benefit's TikTok and website, engage with their content, and claim your deluxe mascara sample while supplies last.
Want more free stuff? Check out our Free Samples Page