September 7, 2023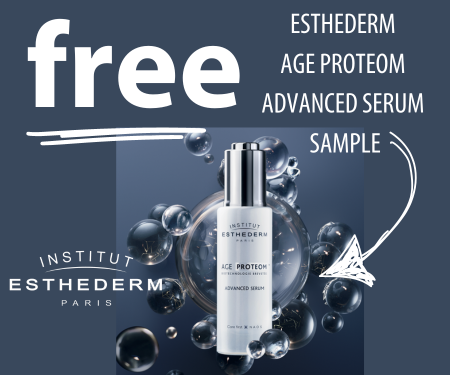 Free Esthederm Age Proteom Advanced Serum Sample
Want to get a free Esthederm Age Proteom Advanced Serum sample? If you said yes, I've got some exciting news to share with you. Recently, I stumbled upon a fantastic opportunity to snag a free sample of Esthederm Age Proteom Advanced Serum, and I couldn't be more thrilled to spill the beans on how you can get in on this too.
Institut Esthederm Canada is currently giving away these coveted free samples through Facebook and Instagram ads. To increase your chances of spotting that golden sponsored ad with the order form in your social media feed, follow these simple steps.
First, like their Facebook Page and Instagram account. Head over to Institut Esthederm Canada's Facebook page and Instagram account, hit that 'Like' button, and follow them.
Try to engage with their content and take a moment to browse through their posts. Like, share, or leave a comment on their content. The more you interact, the more likely they are to invite you in.
Type "Esthederm Age Proteom Advanced Serum" into the search bar on Facebook, Instagram, or even their website. This sends a signal to the social media algorithms that you're keen on this product, increasing the chances of that sponsored ad popping up in your feed.
Once you've done these simple tasks, it's time to sit back and relax. Continue scrolling through your social media feed as usual, but keep a vigilant eye out for sponsored ads, especially the ones from Institut Esthederm Canada. When you spot the ad with the free sample offer, click on the 'SIGN UP' button, and you'll be directed to a short form where you can provide your shipping details. Easy peasy!
Just follow these steps, and soon enough, you'll have that coveted serum in your hands.

It's like a friendly gift from the skincare universe! So, what are you waiting for? Give it a try, and don't forget to thank me later when you're enjoying your radiant skin! Cheers to freebies and fantastic skincare finds!
Want more free stuff? Check out our Free Samples Page