January 28, 2019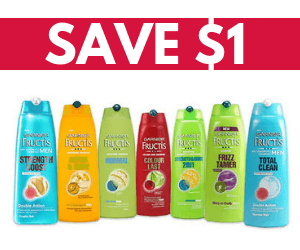 Calling all beauty lovers! Sign up and get a free $1.00 off Garnier coupon. To get yours, provide your information on the registration form.
You'll get the $1 off coupon to your inbox. Be sure to check for any specific terms and conditions and an expiry date.
The coupons are only available for a limited time, there is no specified expiry date.
If you like this coupon, check out another one we posted for $2 off U By Kotex!
Want more beauty offers and free samples? Check out the beauty section on our site!