October 16, 2023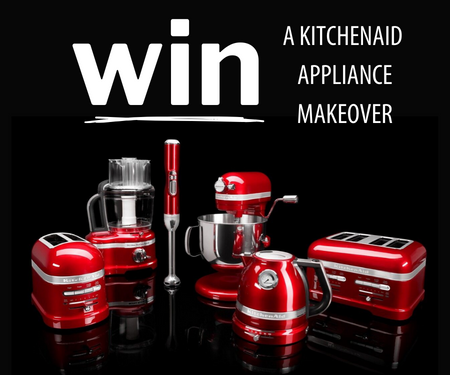 Win A KitchenAid Mini Appliance Makeover
How to Win a $5000 KitchenAid Mini Appliance Makeover
Hey there, friend! I've got some egg-citing news to share with you. It's not often that you come across an offer like this, but I recently discovered a fantastic opportunity to win a KitchenAid Mini Appliance Makeover worth a whopping $5000. The best part? It's an incredible culinary adventure that you can be a part of. Here's how you can get in on the action!
Join the Culinary Experience: For the third year running, Burnbrae Farms and TasteToronto have teamed up with over 30 of Toronto's most renowned restaurants, bars, and cafes to create a six-week-long celebration of the versatility of eggs. You won't want to miss it!
Indulge in Egg-cellent Dishes: During this culinary journey, patrons at participating eateries will have the opportunity to savor mouth-watering dishes crafted with Burnbrae Farms' eggs. It's a delicious way to explore the city's vibrant culinary scene while supporting a fantastic cause, Holland Bloorview.
Vote for Your Favorites: Here's where the excitement builds! As you make your way through the city, be sure to cast your vote for your favorite egg dish at these restaurants. Your opinion counts and could be the key to winning the KitchenAid Mini Appliance Makeover.
Now, a few tips to enhance your chances:
Exploration: Try as many egg dishes as you can at the participating eateries. Who knows, you might discover a new favorite spot!
Spread the Word: Encourage your friends and family to join in.


The more votes you cast, the better your chances of winning.
Stay Updated: Keep an eye on the contest's progress, as every vote could be a step closer to your dream kitchen makeover.
I can't stress enough how incredible this opportunity is. It's like enjoying a citywide food tour and having a shot at transforming your home kitchen into a culinary paradise.
So, if you're a food enthusiast, a supporter of great causes, or just someone looking for a unique adventure, don't miss out on this egg-citing journey. Win that KitchenAid Mini Appliance Makeover and take your culinary skills to a whole new level. Good luck, and let the culinary exploration begin!
Want more free stuff? Check out our Free Samples Page