April 6, 2023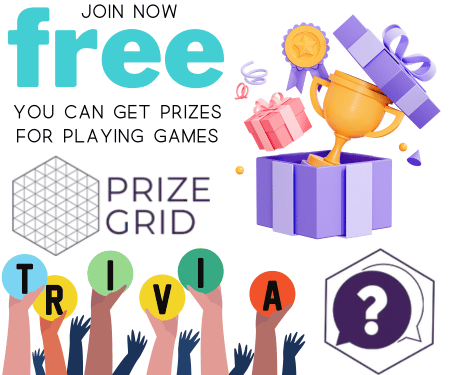 Want to get prizes for playing games? Do you like trivia or enjoy word riddles? I love to unwind with a tea and a quick game or two (or 10). I am SO glad I came across PrizeGrid. This new site is just getting started, so this is your chance to get in on the ground floor. Joining is easy and membership has it's perks, did I mention that get you can prizes for playing GAMES? All that's needed is a desire to play games. For every game you play, you get points. Points get traded for prizes, that's a great deal especially if you would play anyway! Will there be all kinds of extra's? Word on the street is yes!

Join today and get your game on!
Sign up at PrizeGrid.com and get an instant 10-point New Member Bonus.
Play Guessit daily and earn 10 points for every game.
Participate in Trivia and earn 10 points for each correct answer.
Take polls and earn 5 points for every completed poll.
Learn more about the PrizeGrid Points system
here
.