November 15, 2019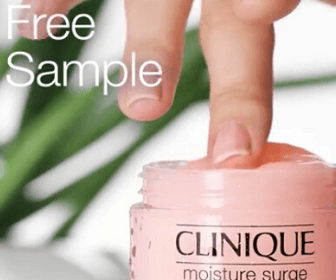 Shoppers Drug Mart is offering free samples of Clinique Moisture Surge.
Sadly, there is not a direct link to this offer, it is a Sponsored Advertisement on Facebook. You have to receive this offer in your newsfeed in order to claim one.
Some tips for getting this offer to show in your feed:
Like both Clinique and Shoppers Drug Mart on Facebook (the post is from Clinique)
Browse Clinique products (including Moisture Surge) on the Shoppers Drug Mart site
View posts, photos, videos etc on the Clinique and Shoppers Drug Mart pages
Refresh and scroll through your feed a few times, wait a while and try again.
This offer is only available while supplies last.
Want more free stuff? Check out our free samples page.