May 13, 2019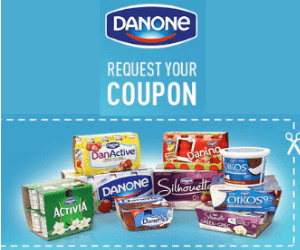 Danone has released some valuable new coupons, and you can save $0.50-$1 Activia, Danone, Oikos, Danette, Danine, and more. The current coupons are for:
$1 off Oikos (500g or 750g)
$1.00 off Activia Drink
$1.00 off Oikos Organic Vanilla or Plain (625g)
$1.00 off Silk Beverage (1.89L)
$1.00 off Silk Shelf Stable Beverage (946ml)
$0.50 off Danino (8x93ml)
$0.50 off Oikos Triple Zero any flavour (750g)
$0.50 off Danette (any flavour, any format)
$2.00 off 2 packs of Oikos (All format, any flavour)
To access the coupons, you'll need to log in or create a free Danone account. The coupons are valid while supplies last and are valid for one month after the date they are printed.
If you like this offer, be sure to check out a similar one for A&W coupons. Enjoy!
Want even more coupons? Check out our coupons page.