How to Stack Coupons in Canada
November 12, 2013, BY Sandra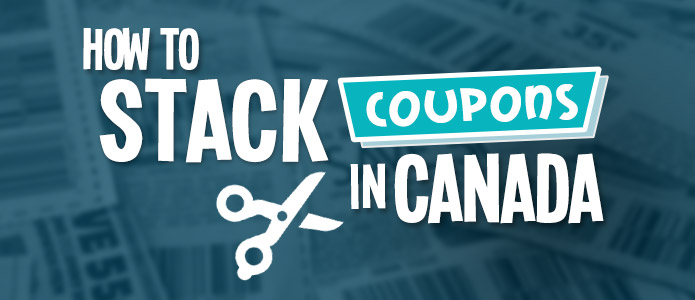 If you have seen
Extreme Couponing
in the US, you know that our friends South of the Border are able to save hundreds upon thousands of dollar off household and grocery items with
coupons
. We can't exactly do the same here in Canada, but
some stores
will allow you to
stack coupons
and you would be surprised at how much you can save! Every week I find ways to get many grocery, household and beauty items for
free or for under $1
.
Coupon Zone Coupons
When you walk into Real Canadian Superstore, Loblaws and Independent Grocer stores you will see a board with
Coupon Zone coupons
. These are store specific coupons that you can use from products at this chain of stores. These coupons you can often
STACK with manufacture coupons
. What this means you can use a Coupon Zone coupon WITH a manufacture coupon for the same item. Often on these boards there will be a selection of Coupon Zone coupons AND manufacture coupons that you can use at any store. Make sure you
read the fine print on the back for each coupon
to make sure you are using it correctly. Coupons vary from store to store depending on selection so make sure you grab the ones you want when you see them because they may not be there the next time you visit. Do not take all the coupons from the board, ethically taking
one coupon per member
of your household would be fine, but not more than that because we want everyone to be able to take advantage of savings. Also, only take what you actually need and are going to use. If you have unused coupons try to give them away or leave them for someone else before they expire.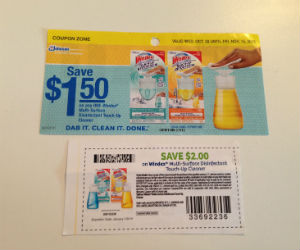 This is my example of stacking a
Coupon Zone coupon with a manufactures coupon
. Here is a $1.50 Coupon Zone coupon for Windex Touch Ups and a $2 manufacture coupon for Windex Touch Ups from Websaver. Together they can
save $3.50
towards the product which normally sells for about $3.79.
---
Target
Now that
Target
has arrived in Canada so have their
exclusive coupons
!
Print their exclusive store coupons
and save BIG on products you use every day and toys for your kids. You can also
pick up coupons in store
at the entrance. Sometimes there is a booklet available, so keep your eyes peeled.
Target exclusive coupons can also be STACKED with manufacture coupons
. As with all coupons, it's always important to read the fine print and if you don't understand how you can use them, feel free to ask an associate for help!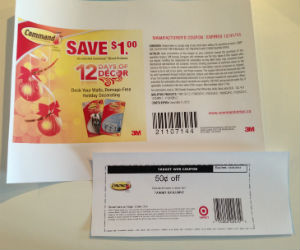 Looking at the example I have here, there is a Target Web Exclusive coupon to save 50 cents on Command Hooks or Strips. There is also a printable coupons from the Command Canada site to save $1 off select Command products. Together you can
save $1.50 off
these products.
---
Coupon Apps
Coupon apps like
Checkout51
and
SnapSave
are growing dramatically and offer a great way to save even more off the items you buy. You can get coupon savings by
uploading receipts
of your purchases every week and save big, especially when you
combine it with sales and coupons in store
. Each week these apps will release items and coupon values for each of them and then by uploading your receipt you will get money back for those purchases. This is a great way to save a large amount of money and get items for almost free.
For example: There is a
$2 printable coupon
for Dove body wash and
Checkou51 had a $1.50 cash back
, so that is $3.50 savings towards this product. If you find a good price for it you can get it for free!
---
Loyalty Programs
Being a member of one of the many
loyalty programs
will have you saving on whatever you end up spending at the store. Joining
PC Plus Points
and
Club Sobeys
can have you earning points to get money back in store. Redeeming you points can have you saving EVEN more at your favourite stores on top of your coupon savings.
We may not be able to save thousands of dollars in a single grocery trip in Canada, but there are definitely ways to pair up and get some amazing savings!
What is your greatest savings experience?