March 31, 2023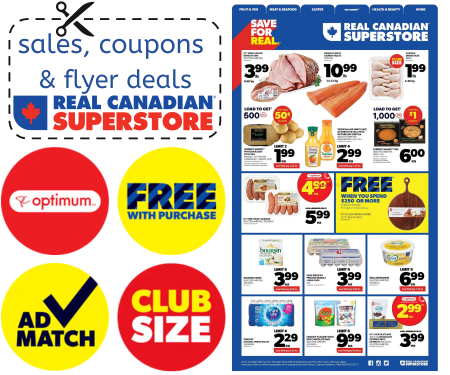 Real Canadian Superstores sales are the real deal and their print flyer is where it's at. Full diclosure, I'm in Ontario so make sure you check your local flyer if you don't. Last year I would not have been excited about an egg sale. That being said, this is Spring 2023 and food prices are crazy. I'm using coupons and sales any time I can. I am 100% going to get at least 2 if not three boxes of these tomorrow. Until April 5, 2023 as part of Real Canadian Superstores sales, in their print flyer it says you can get 18 large eggs for my current price of for a dozen. With Easter coming and the kids wanting to decorate, I won't be surprised if these sell out. Check with your store to see if you can get a reaincheck if they are! Limit of 4 per family.


Other good deals include:

10 pounds of potatoes for $1.99 (+500 Optimum points)
Tropicana, Simply Orange and Gold Peak Iced Tea for $2.99
Let me know in the comments if you like this kind of stuff and what you are looking for!