November 23, 2022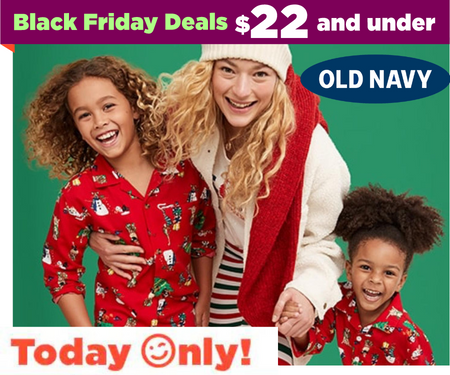 There's something about Old Navy that just screams 'HOLIDAYS' to me. Maybe it's the fleece, maybe it's the blaring Christmas music and general mayhem of the store or maybe it's the walls of festive patterened pyjamas. We will never know. In any case, these guys know how to do a sale. Here are the current Black Friday deals available:
60% off deals, discount automatically applied
30% off the rest of your purchase (anything excluded from 60% deal) ENDS 11/25
Black Friday deals: $22 and under (sales change daily)
$16 Sherpa layers for Women & $14 for Kids
Want FREE Shipping? Click here & join their reward program.
Join their email fam to get 30% off your next purchase! Click Here
  I'll be updating this post with the deals as I see them and I'm online ALL DAY!