July 5, 2023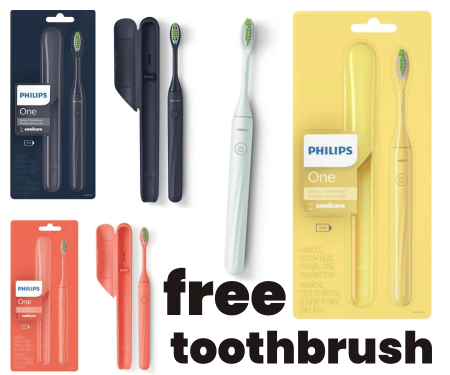 Score a Free Toothbrush: Try a Philips One by Sonicare
In the market for a free toothbrush? Why not apply to try a Philips One by Sonicare?
You know how much I value great products, especially when they come with a chance to try them for free. Well, guess what? I recently discovered a way to score a free sample of the amazing Philips One by Sonicare toothbrush, and I couldn't wait to tell you all about it. So, sit back, relax, and let me spill the beans on how you can upgrade your brushing routine without spending a dime by getting a free toothbrush.
Philips One by Sonicare is the toothbrush that takes your brushing experience to the next level. Designed by the #1 dentist-recommended sonic toothbrush brand worldwide, Philips One combines beautiful product design with fantastic results. It's perfect for those who value both style and functionality.
How to Get Your Free Sample:
Now, let's get to the exciting part—how to score a free toothbrush. All you need to do is fill out a short application form to be considered for this exclusive opportunity. Once you've submitted your application, keep an eye on your email inbox. Selected candidates will be contacted within 1-2 weeks.
Why Am I Sharing This?
You might be wondering why I'm so thrilled to share this opportunity with you. Well, To clarify something upfront—it's not me or my website giving away this sample. I'm simply here to spread the word about how you can grab this chance. As your friend, I want you to experience the same joy and benefits that come with trying out amazing products like Philips One, without any strings attached.
To claim apply for this free sample click here.
Want more free stuff? Check out our Free Samples page.