September 12, 2023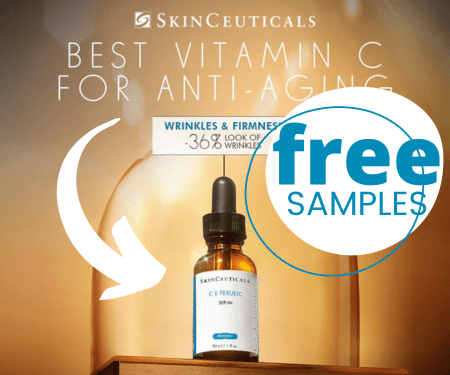 Unlocking Radiant Skin: Your Guide to Claiming a Free Vitamin C Serum SkinCeuticals Sample
In a world where skincare is essential, finding quality products can be a game-changer. Recently, I stumbled upon an exciting opportunity to get a free sample of the #1 medical aesthetic skincare brand's best-selling Vitamin C serums. And I want to share this discovery with you, just like a friend sharing a secret to glowing skin.
The #1 medical aesthetic skincare brand, known as the Antioxidant Authority, AKA SkinCeuticals, has a treasure trove of skincare wonders. Their Vitamin C serums are a game-changer for achieving radiant skin. But here's the catch – you can get a free sample without a catch.
The process to try some free Vitamin C Serum from SkinCeuticals is simple and straightforward. Simply head to the page linked below, and voila! Sign in and see if you match. If you do, you'll receive a free sample of their best-selling Vitamin C serum. It's as easy as brewing your morning coffee.
So, here you have it – a simple guide on how to get your hands on a Free SkinCeuticals Sample. It's a chance to elevate your skincare routine and embrace the radiant skin you deserve.
Want more free stuff? Check out our Free Samples Page
Remember, this isn't about me or my website; it's about sharing the joy of freebies, like finding a cozy coffee shop or a new plant for your collection. Enjoy the journey to healthier, glowing skin because this sample still available!