August 1, 2023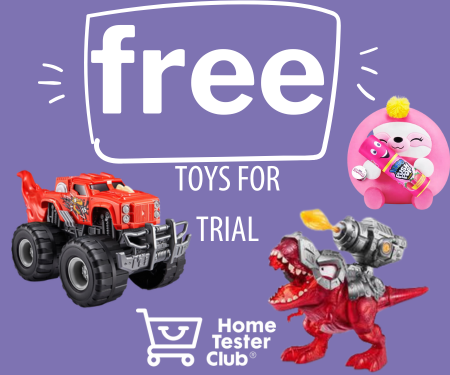 Free Children's Toys Available To Try
Want free children's toys available to try? Hey! I couldn't wait to share this exciting opportunity with you. I recently stumbled upon a fantastic chance to try out and keep children's toys for free, and I just knew you'd love to hear about it too. So, let me tell you how you can join in on the fun!
Home Tester Club is offering free children's toys to eager participants like us. They genuinely want honest opinions from real people like you and me, so all you have to do is head over to their website and create an account. It's quick and straightforward; trust me, you'll be up and running in no time. Once you've got your account set up, log in, and keep an eye out for the toys available for trial, you'll have to answer a brief survey that they provide. It helps them match the toys to the right testers, ensuring everyone gets the best-suited toys for their little ones. So, be genuine and let them know your thoughts – that's what they're looking for!
If you get selected and receive a free toy they will ask you to write an honest review, rate the product, and know what you and your child loved about it or any suggestions for improvement.
An exclusive opportunity to test and keep children's toys without spending a dime. So, head over to Home Tester Club now, and let the toy testing adventure begin! Happy playing!
Want more free stuff? Check out our Free Samples Page