November 3, 2023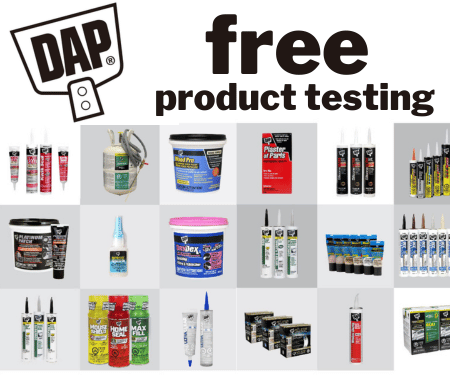 DIY Free Product Opportunities from DAP
Unlocking DIY Delights: Your Guide to Free Products from DAP Canada
Are you a passionate DIY enthusiast or professional always on the lookout for the latest and greatest products? I've stumbled upon an incredible opportunity from DAP Canada, and I'm here to guide you through how to get in on the action.
Discover the Deal: Free DIY Products Await!
DAP Canada is actively seeking DIY enthusiasts and professionals to join their community of innovators. The best part? You can be among the first to know about new product launches and score opportunities to test out these products for free.
How to Get Started: Your Simple Path to Freebies
Getting in on this deal is a breeze. Sign up on their platform and tackle a brief questionnaire. This ensures you're part of the elite group that gets the inside scoop on upcoming products and exclusive testing opportunities. The best part? It's not just a one-time offer; they'll keep you in the loop via email whenever new opportunities arise.
Stay Connected: Your Gateway to DIY Excellence
Once you're part of the community, it's not just about freebies. Dive into a treasure trove of "how-to" content, ensuring your DIY projects are not only successful but spectacular. Whether you're a seasoned pro or just starting your DIY journey, this deal from DAP Canada is your key to unlocking a world of possibilities.
Conclusion: Elevate Your DIY Game
In a nutshell, this isn't your typical deal—it's a golden ticket to the DIY world. Sign up, answer a few questions, and embark on a journey where innovation meets your passion. It's not about me or my website offering this deal; it's about sharing the wealth and helping you elevate your DIY game. Ready to get started? Click your way to DIY excellence! 🛠️✨
Want more free stuff? Check out our Free Samples Page