August 1, 2018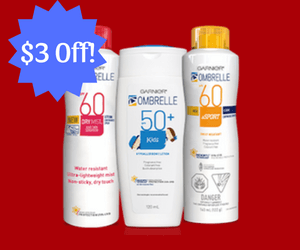 Summer is in full swing, and now you can save on sunscreen! Claim your coupon and save $3.00 off the purchase of Garnier Ombrelle sunscreen. To get yours, simply fill in your information on the offer page to get the printable coupon. Be sure to check for an expiry date on the coupon itself.
If you like this offer, check out our Coupons Page to find even more great savings!
There is no specified expiry date for this offer.