Super Parent Care Package Program Entries: Hamilton, Ontario
June 7, 2019, BY Courtney Cassel
Hey Hamilton!
The wait is over, June 2019 is your month. Enter now using the form below!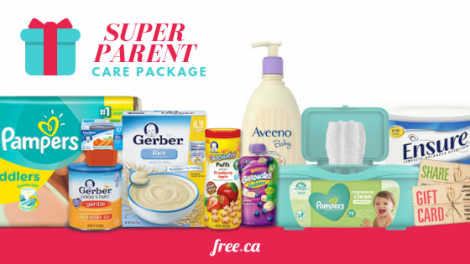 We will be selecting one (1) family to receive our Care Package in June 2019, so please keep an eye on your email as you will be contacted directly by our team if you are chosen.
Don't live in the Hamilton, Ontario?
Check our list of locations to see when we'll be near you.
👉Enter Here!
Submit Your Entry Here:
Questions about how we make our selection? Get more information about the Super Parent Care Package program right here.
What is the Super Parent Care Package Program?
The Free.ca Team created the new Super Parent Care Package Program to give a helping hand to our Canadian community of members, friends, and families.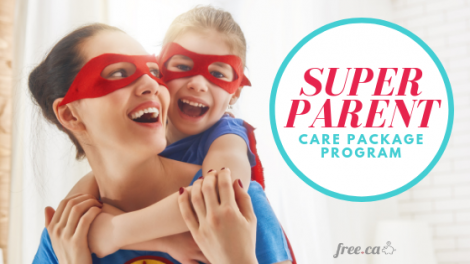 How does it work?
Each month in 2019, we will select one (1) family to receive a Care Package that we will customize depending on what they need.
For example:
A single-mom with a new born might receive formula and diapers.
A grandmother taking care of a toddler might receive educational books, toys, and a Fischer-Price gift card.
An adult sibling taking care of a preteen might receive school supplies and grocery gift cards.
While we may not be able to accommodate every product request, we will try our best to give you the Care Package you need most!
Just a reminder, you do not need to be a Free.ca Member or a Parent to be selected to receive the care package. You only need to be a Canadian resident and a caregiver. If you have more questions about the program, please check our FAQ.
Want to submit an entry, but not from Hamilton?
See the full list of locations here.