Super Parent Care Package Program Entries
June 25, 2019, BY Emma Craig
Hey Free.ca Community! We are not currently accepting entries to the Super Parent Care Package Program. Thank you very much for you interest, check back later for more Freebie opportunities!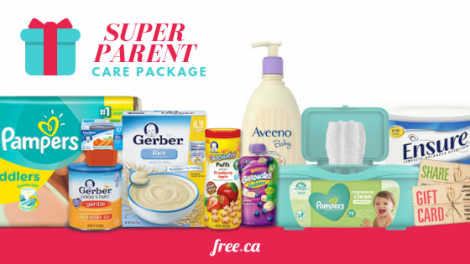 Need more information?
Get the details on the Super Parent Care Package Program right here.
👉Enter Here!
Submit Your Entry Here:
Questions about how we make our selection? Get more information about the Super Parent Care Package program right here.
What is the Super Parent Care Package Program?
The Free.ca Team created the new Super Parent Care Package Program to give a helping hand to our Canadian community of members, friends, and families.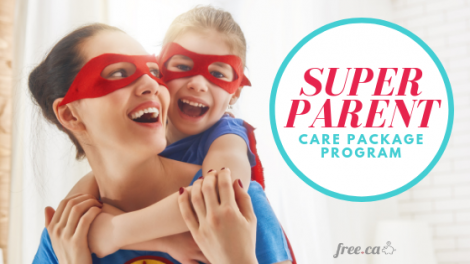 How does it work?
We select one (1) family to receive a Care Package that we customize depending on what they need.
For example:
A single-mom with a new born might receive formula and diapers.
A grandmother taking care of a toddler might receive educational books, toys, and a Fischer-Price gift card.
An adult sibling taking care of a preteen might receive school supplies and grocery gift cards.
While we may not be able to accommodate every product request, we will try our best to give you the Care Package you need most!
Just a reminder, you do not need to be a Free.ca Member or a Parent to be selected to receive the care package. You only need to be a Canadian resident and a caregiver. If you have more questions about the program, please check our FAQ.