September 28, 2023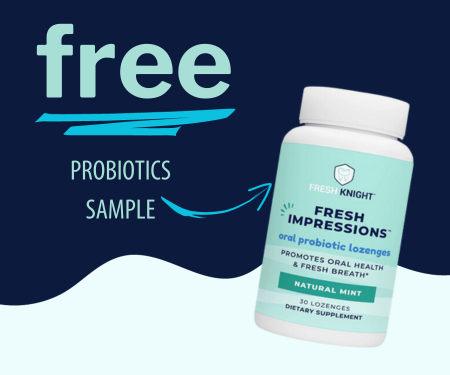 Free Sample Of Probiotic Lozenges
Want to know how to get a free sample of Probiotic Lozenges? Are you ready for a unique opportunity to enhance your oral health with free Probiotic Lozenges? We're excited to share a fantastic chance for you to try these mint-flavored probiotics, and the best part is, that it's a genuine offer from the brand itself.
Probiotic Lozenges are a game-changer in oral care. These power-packed, minty fresh lozenges work their magic in your mouth, supporting overall oral health and wellness. If you've been curious about the benefits of oral probiotics, this is your golden opportunity to find out for yourself.
To get started, head to the offer page. On the offer page, you'll be asked to provide some basic information. This helps the brand identify potential candidates for its Insights and Reviews program. Rest assured, your information is solely used for this purpose.
Once you've submitted your information, sit tight. The brand will review your details and, if selected, you'll receive instructions on how to claim your free sample of Probiotic Lozenges. Your feedback will help others make informed decisions about their oral health needs. It's an opportunity to be a voice in the world of oral care.
It's important to note that supplies for this offer are limited. To avoid missing out on your chance to experience the benefits of Probiotic Lozenges, we recommend applying as soon as possible.
These lozenges are a potential game-changer in oral care, and by participating in the Insights and Reviews program, you're contributing to the greater good of the oral care community.
So, why wait? Head to the offer page, enter your information, and embark on your journey to a healthier, happier smile with a free sample of Probiotic Lozenges!
Want more free stuff? Check out our Free Samples Page