September 28, 2023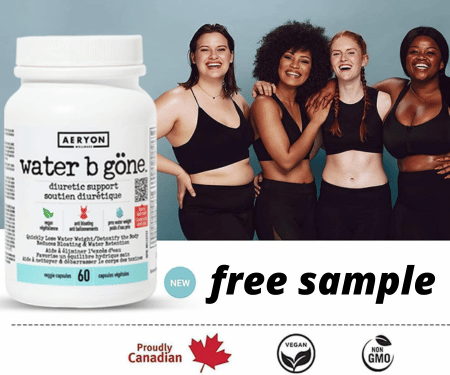 Free Sample of Water B Göne
Get a Free Sample of Water B Göne – Your Natural Support Supplement
Are you tired of feeling bloated and weighed down by excess water weight? Are UTIs a recurring concern for you? We have exciting news to share, you can now request a free sample of Water B Göne, an all-natural support supplement that may be the answer to your water-related woes. In this article, we'll guide you through the simple process of obtaining your free sample and explain how Water B Göne could support your overall health.
Water B Göne is a unique all-natural support supplement designed to help reduce excess water weight, alleviate bloating, and provide relief from UTIs (Urinary Tract Infections). This supplement not only addresses your immediate concerns but also contributes to your overall well-being by detoxifying the body.
Getting your hands on a free sample of Water B Göne is a breeze. Here's how to do it. Begin by visiting the dedicated offer page for Water B Göne. On the offer page, you'll find a simple form to fill out. This form collects your basic information, which is necessary to process your free sample request. Rest assured, your details are kept confidential. After you've submitted your information, keep an eye on your email inbox.

You'll receive a confirmation email with instructions on how to receive your free sample.
Water B Göne isn't just about shedding water weight, it's about feeling better and supporting your overall health. By detoxifying your body and addressing common concerns like bloating and UTIs, this supplement aims to improve your quality of life.
It's important to note that supplies are limited, so we recommend requesting your sample as soon as possible to ensure you don't miss out on this opportunity.
If you've been searching for a solution to excess water weight, bloating, or UTIs, this could be the answer you've been looking for. Don't hesitate to visit the offer page, submit your information, and take the first step toward feeling your best.
Want more free stuff? Check out our Free Samples Page