10 Cardboard Creations for Your Kids
December 1, 2016, BY Emma Craig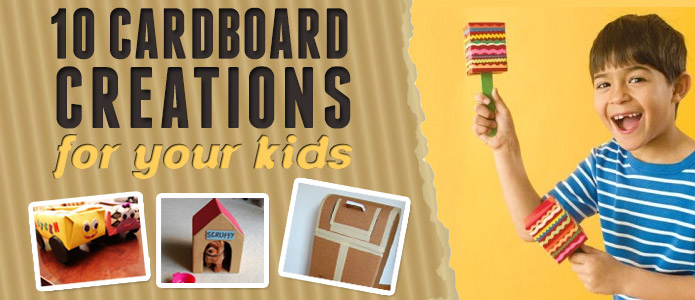 Rainy Day? No need to worry. Here are some
cardboard box crafts
that you can make from stuff around the house that will amuse the kids for hours and not cost you a fortune. This is always a great way to spark the kids'
imaginations
and show them how something as simple as box can be so much more.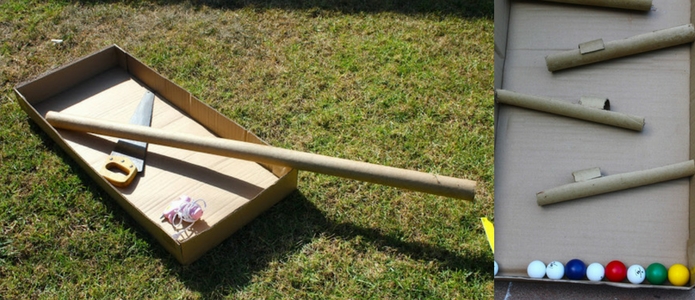 Ball Maze
This one reminded me of the game Plinko from the Price is Right. I used to watch it all the time when I was a kid and it was definitely my favourite game on the show. Make your very own ball maze from two long cardboard tubes and a large rectangular box. Grab some golf balls, ping pong balls or other things that can roll down the tubes and watch the hours of amusement unfold.
Learn how to make it here
.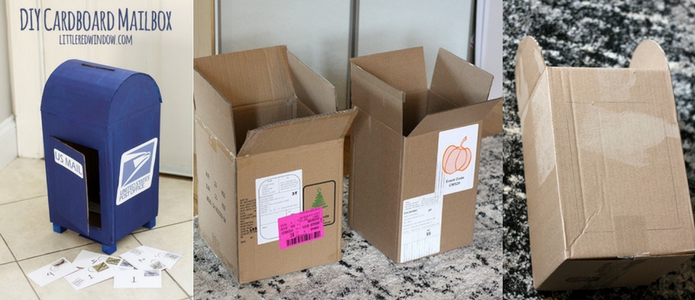 Post Office
Make a Post Office Box out of a box and have your little ones make mail to put in the boxes. You can even make smaller mail boxes to deliver the letters to. This would make fun for a whole afternoon for the kids.
Deliver Some Mail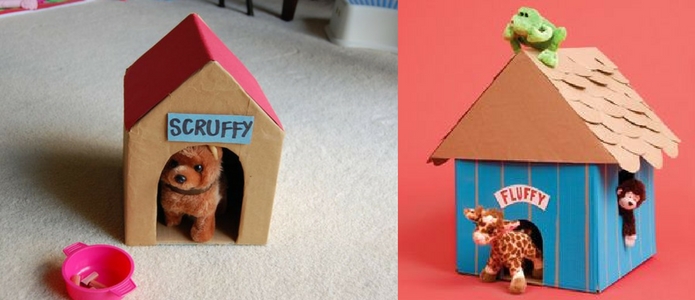 Small Animal House
Make a home for their favourite stuffed toys.
Whether it be a dog house for their Pound Puppy or a Barn for their horse, you can get really creative with this project.
Start Creating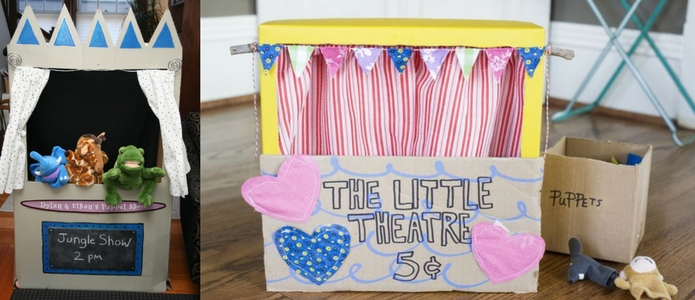 Puppet Stage
Put on shows in their very own Puppet Stage. Personalize it with their favourite colours, stickers or even their name. The kids will enjoy helping you make the stage, especially when it comes to the decorating part. You can later act out their favourite stories or make up ones from their imagination.
Put on a Show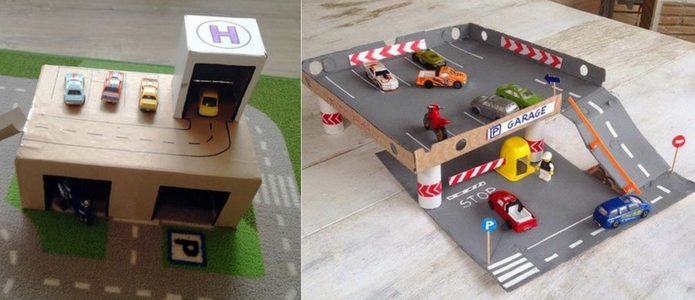 Park and Play Garage
Turn two cereal boxes into a garage with ramps to allow for speedy exit for toy cards. Use toilet paper rolls as posts to hold up the second story. Don't forget to paint the yellow lines and the tubes so that cars know where to park.
Drive Away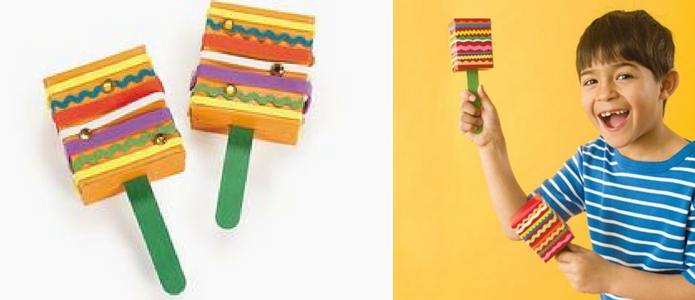 Raisin Box Maracas
Shake up your Saturday afternoon with these Maracas made from raisin boxes. Fill the boxes with dried beans, attach a craft stick and decorate! Sounds like music to my ears.
Get Shaking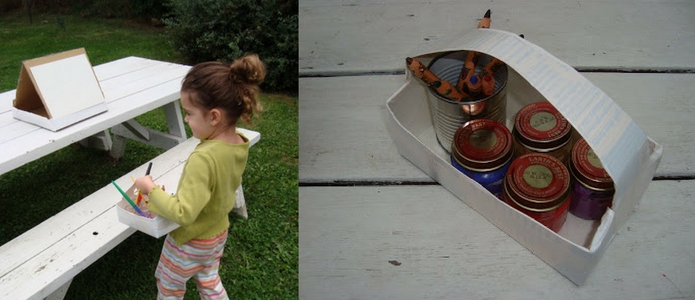 Cardboard Box Easel
Make an Art Easel from an old pizza box or cardboard box and an art caddy from a milk carton, so your little one can create anywhere.
Draw Up Some Plans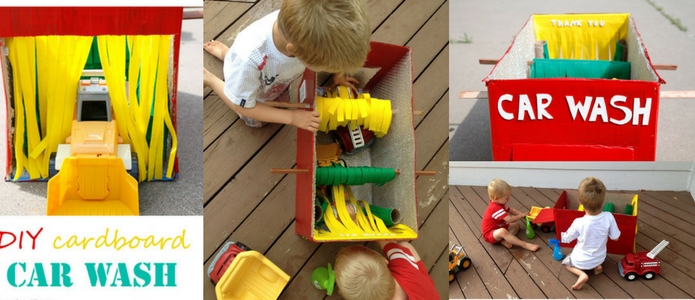 Car Wash
Does your little one love toy cars? Do your kids always want to go through the car wash? Make this simple Car Wash out of a Cardboard Box so they can take their own cars through the car wash.
Learn How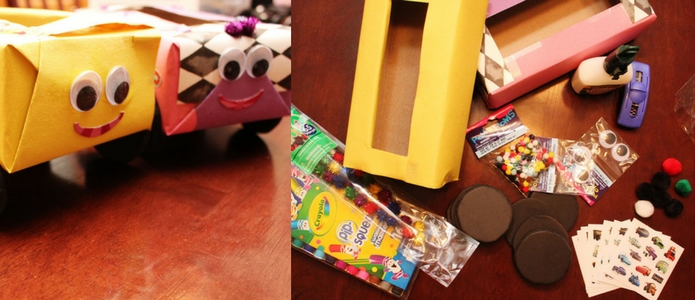 Kleenex Box Cars
Save those empty Kleenex boxes because they will come in handy during the next rainy day. Have your little ones decorate their own Kleenex Box Cars.
Get Crafty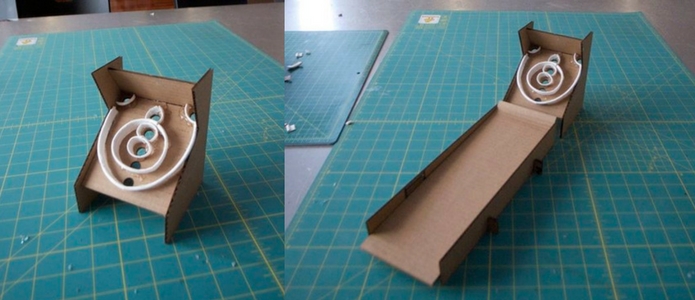 Toddler Skeeball
Bring the arcade home with your own version of Skeeball for your little one. Use an old Diaper Box and 3 plastic containers and see who can get the highest score.
Time to Play
Have any more cardboard creation ideas? Please share them in the comments below!"