December 6, 2023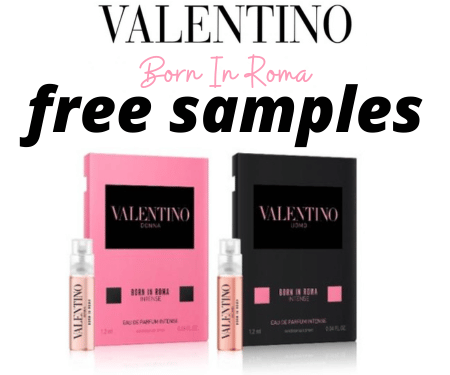 Free Samples of Valentino Born In Roma Perfume
Unveiling Elegance: How to Snag Your Free Sample of Valentino Born In Roma Perfume!
Get ready to elevate your scent game because Valentino is giving away FREE samples of their exquisite Born In Roma perfume. Let's dive into the details without the frills, and discover how you can experience this luxurious fragrance for yourself!
A Whiff of Luxury: Valentino's Born In Roma perfume is more than just a scent; it's an essence of sophistication and charm. Crafted with precision, it captures the spirit of the modern, elegant, and confident individual.
How to Claim Your Sample: Getting your hands on this olfactory masterpiece is a breeze. Valentino is generously offering free samples, and all you need to do is follow these simple steps:
Visit the Landing Page: Head over to the dedicated landing page, where Valentino is extending this exclusive offer.
Fill Out Your Details: Share a few details, and voila! Your sample of Born In Roma perfume will be on its way to you. It's like a little luxury delivered straight to your doorstep.
Experience the Elegance: Once your sample arrives, embrace the enchanting notes of Born In Roma. It's a sensory journey that speaks volumes about your style and grace.
This offer is too good to miss, and Valentino is sharing the love in the form of Born In Roma perfume samples. Don't let this chance slip away—claim yours now!
Want more free stuff? Check out our Free Samples Page
Elevate your fragrance experience with a touch of timeless elegance. 🌸💫