October 10, 2023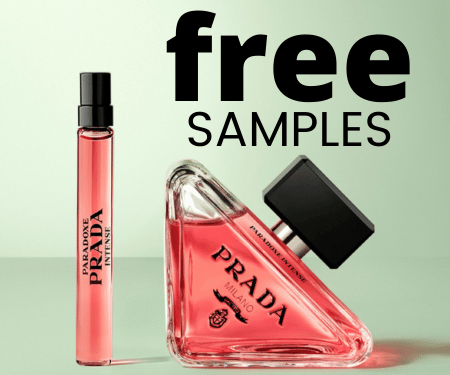 Prada Fragrance: Get a Free Sample
I've got a Free Sample of Prada Fragrance to share with you.
You know how we're always on the lookout for cool stuff, especially when it's free? Well, I recently stumbled upon a way to snag a complimentary sample of Prada's new fragrances. And the best part? It's super simple.
So, here's the scoop: Prada is offering free samples of their iconic Paradoxe Intense and Paradoxe Eau de Parfum. All you need to do is complete a quick survey to claim your sample. Yep, you read that right – just a short survey stands between you and discovering these amazing fragrances.
Now, I know what you might be thinking – "Is this too good to be true?" But trust me, it's legit. It's not me or my website doing the giveaway; I'm just here to spill the beans on how you can get in on this fantastic offer.
Imagine receiving a little package with a sample of Prada's luxurious fragrances. It's like a mini pampering session that can uplift your mood and add a touch of elegance to your day. Whether you're into intense scents or something more classic, Prada has you covered. The survey is a breeze – it won't take up much of your time.

And once you're done, you'll be well on your way to enjoying these exquisite fragrances. It's like getting a sneak peek into a world of elegance and luxury, all for free.
So, if you're ready to treat yourself to a little indulgence, go ahead and complete the survey on their landing page. I can't wait for you to experience these captivating scents and embrace the feeling of luxury without spending a dime.
Want more free stuff? Check out our Free Samples Page