September 1, 2023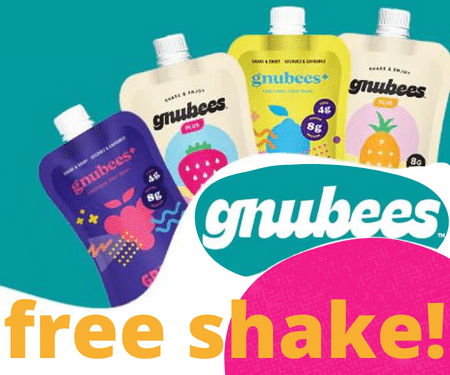 Free Shakes by GnuSanté
Hey there, seekers of Free Shakes by GnuSanté! Ready to tantalize your taste buds and nourish your body? Today, we're delving into the world of Free Shakes by GnuSanté – a delectable Functional Fruit Shake that's more than just a treat.
Picture yourself sipping on a delightful fruit shake crafted with love and purpose. Shakes by GnuSanté offer precisely that – a fusion of simple, non-GMO ingredients that promise specific nutritional benefits. It's more than just a drink; it's a step toward a healthier you.
The path to enjoying your own Shakes by GnuSanté is simpler than you might imagine. Let's break it down. Start by heading over to the Social Nature website, which is linked below. This is your gateway to amazing freebies, including the coveted Functional Fruit Shake. Keep an eye out for a vibrant "Apply to Try" button in a lovely shade of pink. With a click, discover if the free sample is available near you. Let the excitement build as you anticipate the possibility of your free shake.

Success! If the stars align and the sample is available in your area, claim your voucher for a complimentary Functional Fruit Shake. Sit back and relax – your voucher will soon be on its way to you.
GnuSanté's philosophy revolves around conscious choices that benefit you and the environment. Their commitment to locally sourced, non-GMO ingredients speaks volumes about their dedication to your health. Each sip of Shakes by GnuSanté is a manifestation of their values.
If the thought of savoring a Functional Fruit Shake that aligns with your values excites you, don't hesitate! Follow the link below, check local availability, and embark on a journey to flavor and well-being. Your free shake is just a click away.
Want more free stuff? Check out our Free Samples Page
Cheers to good choices and even better flavors!