May 24, 2023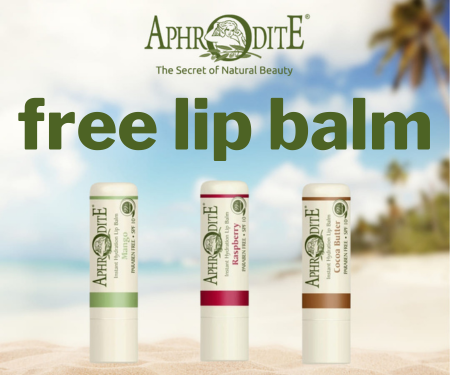 Free samples of Aphrodite Lip Balm available now – act fast! Are you in search of the perfect lip balm to enhance your pout before a special date or combat the dryness brought on by cold or hot weather? Look no further! Aphrodite offers a remarkable range of ultra-nourishing lip balms that will leave your lips looking plumper, smoother, and incredibly hydrated.
And here's the exciting news: You now have the opportunity to try one of these exquisite lip balms! Choose from a delightful selection of flavors, including Vanilla, Mango, Original, Raspberry, Cocoa Butter, and Donkey Milk.


Don't miss out on this incredible offer to experience the rejuvenating effects with a Free samples of Aphrodite Lip Balm. Share this opportunity with your friends and let them indulge in the luxurious care their lips deserve.