November 1, 2023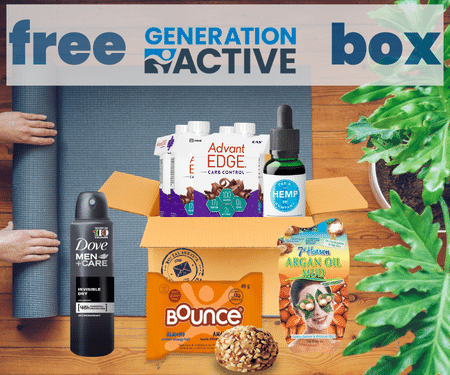 Free Generation Active Sample Box
Discover Goodness: Apply For Your Free Generation Active Sample Box!
Health enthusiasts, rejoice! Dive into a world of wellness with a Free Generation Active Sample Box, your go-to for natural and healthy products. Curious to explore? Here's how to capply for yours today!
Embark on a Wellness Journey with Generation Active
Ready to experience the goodness of Generation Active's healthy and natural products? Here's your chance:
Sign Up for Goodness: Head to the linked page and sign up. It's your ticket to a world of health and wellness.
Be Selected, Be Surprised: If chosen, Generation Active will send you a sample box loaded with a variety of products. Expect a delightful surprise!
Natural Goodness Awaits: With a firm commitment to natural and healthy ingredients, Generation Active is here to enhance your well-being.
Lead a Happier, Healthier Life: Elevate your lifestyle with Generation Active's dedication to your happiness and health. Your journey to well-being starts with a simple sign-up.
Want more free stuff? Check out our Free Samples Page
Don't miss out on the opportunity to discover new favorites and experience the difference of Generation Active's natural approach. Get your free sample box now and kickstart your journey to a healthier, happier you!