October 12, 2023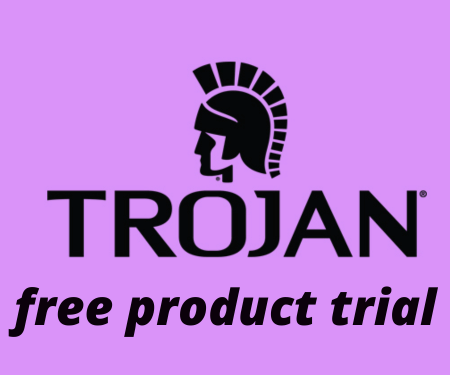 Free Duet From Trojan Vibes
Unlocking Pleasure: Your Invitation to the Trojan Vibes 2023 Campaign
I recently stumbled upon an exciting opportunity that I couldn't wait to share with you all. It's not an ad, but a chance for you to experience the new Trojan Duet 2-in-1 Vibrating Massager + Ring. Here's how you can potentially get it for free.
The Deets from Trojan Vibes on the Duet:
Unique Shape: Perfect for both solo play or enhancing couple experiences.
Dual Motors: Enjoy 10 different vibration settings for a customized experience.
High-Quality Silicone: Smooth, soft, and flexible design for comfort.
USB Rechargeable: Because endless fun shouldn't have a time limit.
Water Resistant: Dive into aquatic adventures with compatibility for water-based lubricants.
Hygienic and Easy to Clean: Because cleanliness is key.
How to Take Part:
Visit the Trojan Vibes 2023 Campaign on the linked page and explore the details of this exciting campaign. Then express your interest by completing a brief application form. Easy peasy. Then wait for the magic email. If selected, you'll receive an email within 1-2 weeks. Fingers crossed!
It's not about an endorsement; it's about sharing the chance to explore pleasure in a new way. The Trojan Vibes 2023 Campaign is your ticket to an enhanced intimate experience, and you might just get it for free. So, if you're curious and residing in Canada, why not throw your hat in the ring? This isn't an ad—it's an opportunity to amplify your pleasure.
Want more free stuff?

Check out our Free Samples Page