October 12, 2023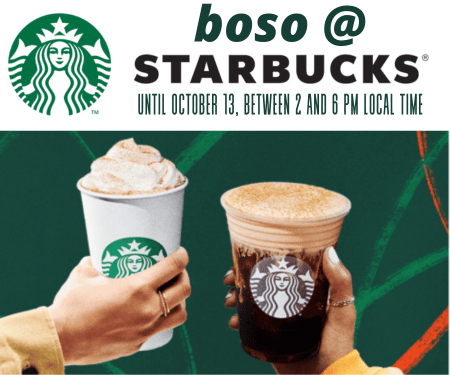 Starbucks Buy-One-Share-One Deal
Sip, Share, Save: Unlocking the Starbucks Buy-One-Share-One Deal
Hey coffee enthusiasts!I stumbled upon a caffeinated delight that's too good not to share. Starbucks is treating us to a buy-one-share-one 50% promo, and here's your guide on how to savor this deal.
Until October 13, Starbucks lovers can dive into participating locations between 2 and 6 pm local time to unlock this fantastic offer. It's not just a solo sip; it's an opportunity to treat a friend to the joy of coffee at half the price aka: Starbucks Buy-One-Share-One.
How to Snag the Deal:
Head into your nearest Starbucks between 2 and 6 pm. It's the golden window for coffee happiness.Here's the magic Starbucks Buy-One-Share-One code: simply order a grande or larger handcrafted drink, and the promo is yours to enjoy.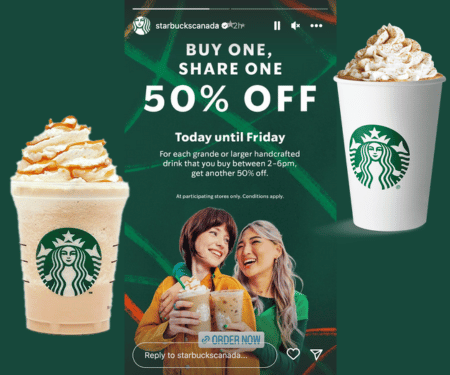 Why It's a Win-Win:
It's not just about the caffeine fix; it's about creating moments. Treat yourself to your favorite handcrafted drink and extend the joy by sharing the love with a friend, all at a delightful 50% off.
Remember, this offer is on the clock until October 13. So, seize the moment and make those coffee dates extra special. Head to Starbucks, order up, and let the sharing begin.
Want more free stuff? Check out our Free Samples Page