July 10, 2023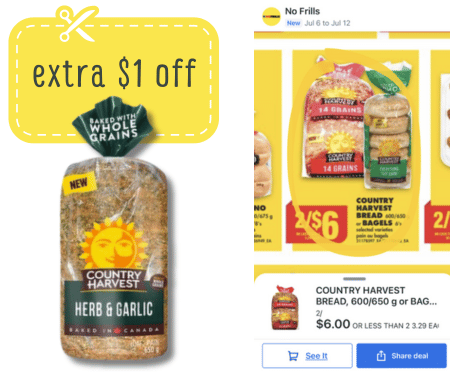 Want to score a coupon for $1 off the mouthwatering Country Harvest Herb & Garlic Loaf of Bread? Of course you do. And the best part? It's absolutely free! I couldn't wait to tell you all about it so you can savor the delightful flavors of this irresistible loaf too. So, let me spill the beans on how you can claim this amazing offer and enjoy a slice of goodness without spending a fortune.
How to Get Your Coupon for $1 Off:
Now, let's get to the exciting part—how you can get your hands on a coupon to save $1 on the Country Harvest Herb & Garlic Loaf. It's a simple process that I'm thrilled to guide you through:
Visit the linked page.
Look for the coupon promotion and click on the print button.
That's it.
Bonus
I highly recommend you take a peek at flipp and use the search function to look for stores near you that have it on sale. Then combine the sale with the Coupon for $1 Off to get an even better deal!
Click Here To Claim Coupon Now