September 6, 2023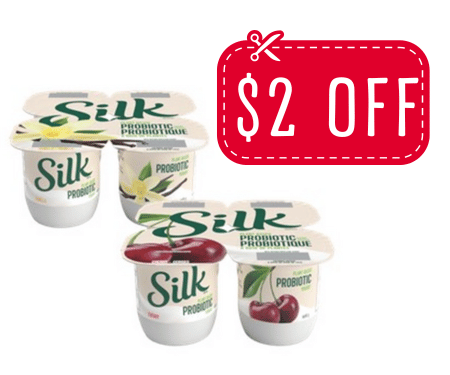 Coupon for Silk Probiotic Yogurt: Save $2
If you're a fan of Silk Probiotic Yogurt and love a good coupon, you're in luck! I recently stumbled upon a fantastic money-saving opportunity that I'm excited to share with you. In this article, I'll walk you through the simple steps to acquire and utilize $2.00 off of Silk Probiotic Yogurt.
Step 1:
Getting your hands on this money-saving gem is easier than you might think. The first thing you'll want to do is head to the linked page and scroll down to find the "Silk Probiotic Yogurt $2.00 coupon".
Step 2:
Once you've located the coupon, it's time to grab it. Use the clip now button.
Step 3:
Now that you've secured your $2.00 Silk Probiotic Yogurt coupon, it's time to put it to good use. If the coupon is in printable format, simply hit that print button and you'll have a physical copy ready to go. Alternatively, if it's a digital coupon, ensure you have the necessary device with the image or code accessible.
Step 4:
With your coupon in hand, head over to your local store where Silk Probiotic Yogurt is sold. Pick out your favorite flavor or try something new – the choice is yours! When you're at the checkout, presentit to the cashier. They'll scan it, and just like that, you'll see the price drop by $2.00. It's a small effort for a sweet reward!
Want extra savings? Check out Flipp. This is your one-stop marketplace for savings and deals. Search for products you have coupons for and combine them for extra savings!
Enjoy the savings, and happy yogurt indulging!