November 22, 2022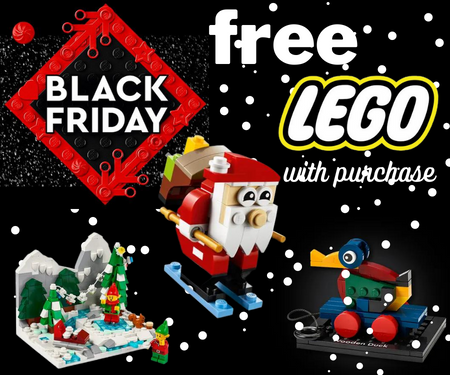 The time is now to stock up on LEGO! Their Black Friday Sale is back from November 25-28 in Canada and it's incredible.
LEGO will be releasing tier tallest set EVER this Black Friday – the 10,001-piece LEGO Eiffel Tower will be available to purchase starting November 25 for $799.99 in Canada. The set is a brick-built replica of the iconic Eiffel Tower in Paris, standing at a mammoth 149cm when fully built.
In addition, you'll find limited-time discounts and exclusive free gifts valued at up to $39.99 throughout the Black Friday Sale – discounted sets will be revealed on November 25, while these gifts will be available during the event.
LEGO's Black Friday Sale is effective online and in LEGO stores from November 25-28. The LEGO Shop offers free shipping on orders over $35.00.