February 4, 2019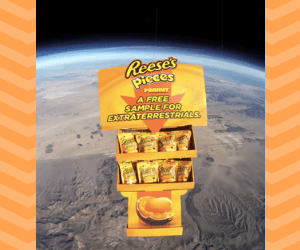 Wow - this is an awesome free sample offer!
Tag Reese's Canada in a comment, photo, video or drawing about an extra-terristrial encounter and you could get a free sample of Reese's Pieces Peanut candies.
There is not much information on the offer, but be sure to tag them in whatever comment you leave.
If you like this offer, check out another one we posted for free Truvia samples.
This offer is only available while supplies last!