October 6, 2023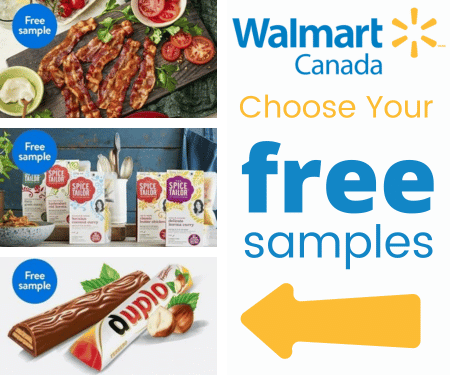 Pick Your Free Samples at Walmart
Unlocking the Magic of Free Samples at Walmart: Your Guide to Sweet Treats and More!
Have you ever dreamt of strolling down the virtual aisles of Walmart and picking out a delightful free sample as you go? Well, dream no more! It turns out, Walmart has a hidden treasure trove of freebies waiting for you, and I've got the inside scoop on how to snag them without spending a dime.
Your Hub for the Latest Sample Offers
The magic lies in promo codes—specifically, codes like DUPLO, SPICETAILOR, GREENFIELD, TEMPTATIONS, and CESAR. And no, this isn't some elaborate scheme. It's as simple as it sounds.
Here's your step-by-step guide to loading up your cart with complimentary goodies.
Step 1: Sign in or Create an Account: Begin your journey by logging into your Walmart.ca account or creating one if you haven't already. Easy peasy, right?
Step 2: Spend a Min. of $35 & Add a Free Sample of Your Choice: With your virtual shopping cart ready, start piling in your favorite finds. Hit the $35 minimum spend and then, the pièce de résistance—add your chosen free sample. Simply use the corresponding promo code.
It's like a mini shopping spree, but without denting your wallet. Go ahead, pick your free sample and revel in the joy of a sweet deal!
Want more free stuff?

Check out our Free Samples Page