September 22, 2023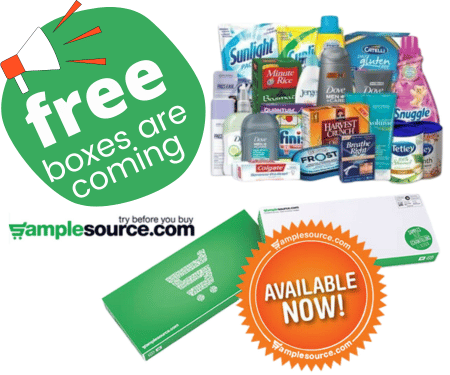 Free SampleSource Boxes Are Coming
It's my favourite time of year, the time when Free SampleSource Boxes are coming! SampleSource are currently gearing up for the next big batch of samples to be mailed out! Here's what they have told us:
So far it looks like "The Sample Source Fall 2023 Box" could contain samples from the following brands:
St. Ives Exfoliating Toner
SweetArts Ropes
Atypique Drinks
Cheese It Snap'd
Becel Butter
& MORE
UPDATE:
I have been seeing reports that SampleSource are sending out the invites! Scroll down and head to the linked page to sign into your account now & keep your eyes on your inbox. Last time they sent them over three days so stay vigilant and apply as soon as you can! Fingers crossed we get chosen this time!
AND, if you don't get an invite this time, turn that frown upside down because they always have all kinds of other surprise offers throughout the year that you may be notified about! If you don't have an account, then this is a sign – you should sign up now. SampleSource.com is the ultimate chance to "Try Before You Buy" and make smart shopping decisions! Members pick samples they want to try, and they send them out for free! 
I find it never hurts to go and sign in or interact with their posts on Instagram.

You never know what criteria they use to choose who gets the free SampleSource Boxes.
Want more free stuff? Check out our Free Samples Page